5 Players Who Will Thrive Under Ralf Rangnick (and 5 Who Will Struggle)
Griffochaz
So after a long hunt for a new manager with every name under the sun being linked, Ralf Rangnick has been the confirmed as the new interim Manchester United manager until the end of the season where he will step upstairs into the boardroom.
Welcome to Manchester United, Ralf Rangnick 🔴🇩🇪#MUFC

— Manchester United (@ManUtd) November 29, 2021
The Man United massive are on the whole very pleased with this appointment as it for once shows ambition and a future plan by the club.
Rangnick is a very authoritative manager who favours a pressing style. A combination of both Jurgen Klopp and Thomas Tuchel, who both learnt under him, is what he is being touted as and despite managing RB Leipzig and Hoffenheim, this is the first big club he gets to share his philosophy with.
Many questions have arisen over the past few days about whether the pressing style will suit the current players at United so I decided to take a look at which Reds could thrive under Rangnick and 5 players who may struggle.
THRIVE – FRED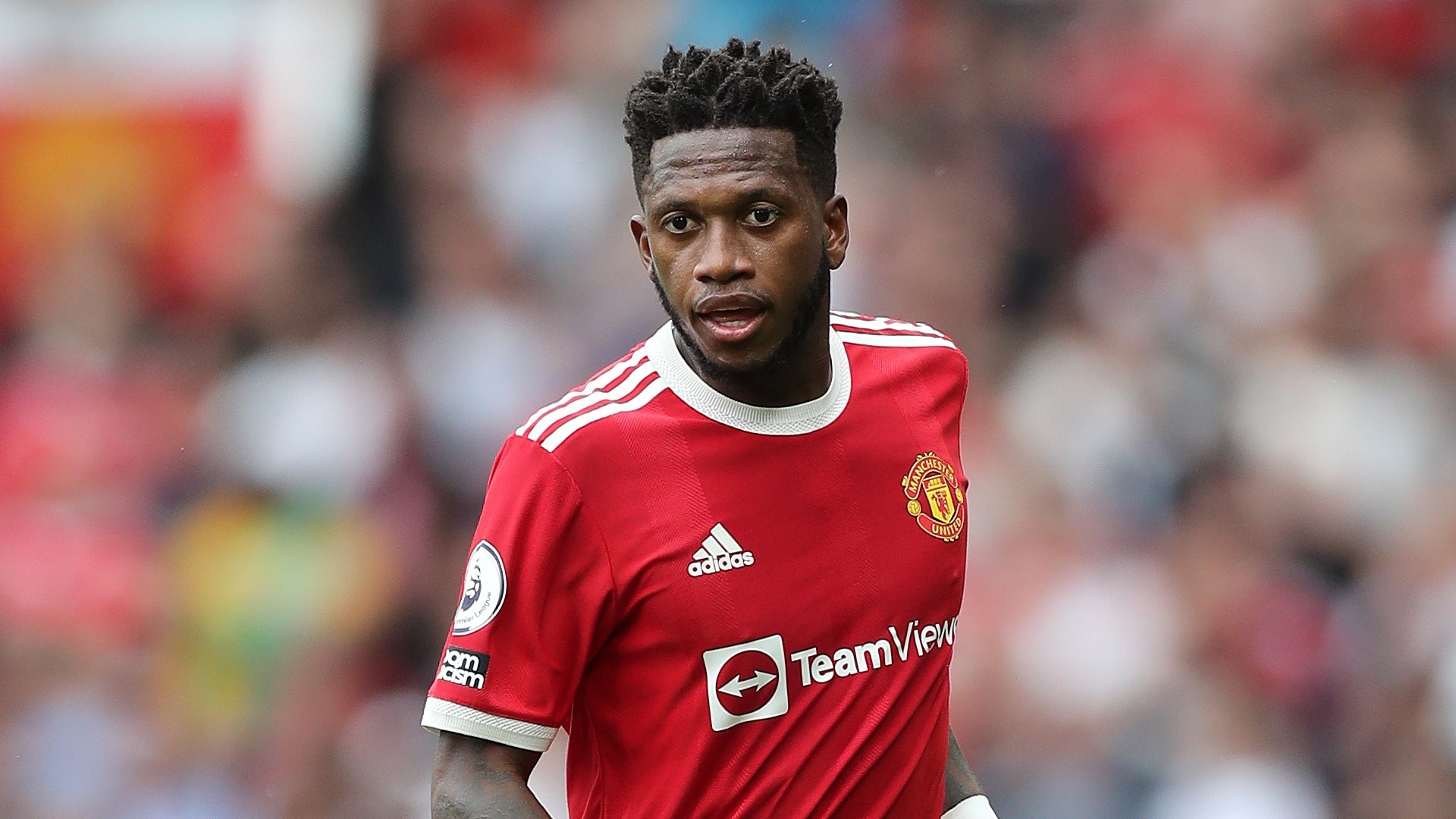 Fred has now played under 3 different Manchester United managers if you include Michael Carrick, and he is about to make it a 4th when Ralf Rangnick takes the reigns.
This season, Fred hasn't hit the heights we expect from him with the Brazilian constantly being bypassed in midfield. He often gets painted under the same brush as his McFred partner in crime Scott Mctominay which sometimes maybe unfair but the midfield duo don't work well together on any level.
Fred on his own has shown signs of being a good midfielder player and with the right partner next to him and right coaching behind him he could finally fulfil that potential of his.
Against Chelsea, we saw one of the best games Fred has played in a red shirt and it's no coincidence that it was in a game where pressing was a key factor.
His tenacious attitude and tank like energy will be music to the ears of Ralf Rangnick who will want someone in the middle of the park that heavily presses attackers out of possession.
If Rangnick and his coaches can get the better passes out of Fred and enhance his football intelligence a little then we may have a very key system player on our hands.
STRUGGLE – PAUL POGBA
Paul Pogba is a multi-talented player. No one has ever or will ever dispute that. However, the one thing Pogba is know for is his occasional laziness in the heart of the midfield.
Pogba and pressing don't go in the same sentence together and with Paul's mind potentially elsewhere, teaching him to aggressively press is going to be difficult.
Rangnick's appointment has also come at a bad time for the Frenchman as he currently sits on the Dubai sidelines recuperating from an injury so by the time Pogba is fit enough to come back into the team, Rangnick may already have his preferred options.
Paul Pogba's passing is his forte and Rangnick does love a good passer so don't expect the World Cup winner to be completely ousted out of the team but with Pogba's United story expected to come to an end this summer, his last few months at the club may be filled with inconsistency, something we are all used to with Paul Pogba.
THRIVE – BRUNO FERNANDES
Bruno is such a talisman that he can turn his hand to any system and still be a key part of the plans but a pressing style is where Fernandes fits perfectly in.
Bruno's energy and commitment to closing down the ball will suit Rangnick's style and his passing ability will be admired by the incoming German coach.
The Portuguese will have to tidy up his passing as it hasn't been all there so far this campaign but Bruno is a perfect player for the Ralf Rangnick way of playing so expect him to continue reigning in the numbers in his stats column.
STRUGGLE – AARON WAN BISSAKA
Now AWB is a tricky one as I feel he could have been in either category of this article.
His pressing is one of his strengths and winning back possession is an ideal attribute to have in this football style but again it comes down to his attacking ability.
Ralf will want his full backs to bomb forward and contribute in attacks and while Luke Shaw can offer that to some extent, Wan Bissaka can't.
It may all come down to the coaching and Rangnick may be able to get the best out of Aaron but as of right now, I don't see Wan Bissaka benefiting in this high octane and attacking system.
THRIVE – DONNY VAN DE BEEK
This managerial appointment may be the saving grace for Donny's Man United career.
Under Solskjaer, Van de Beek was subject to nothing more than the bench most of the time and you could see from the various camera shots of him that he was fed up at the club.
Thankfully for the Dutchman and any of his fans, Rangnick will take to him like a moth to a flame.
Van de Beek is known for his greatness in am attacking system which is exactly what Ralf will be bringing to the club and match that with his pressing and never give up attitude, Donny may finally become a Man United regular and better still a world class player.
Depending on the formation, a Fred and Donny midfield with Bruno in front of them is probably the most suitable way to set up in the middle of the park and that will excite many United fans.
STRUGGLE – CRISTIANO RONALDO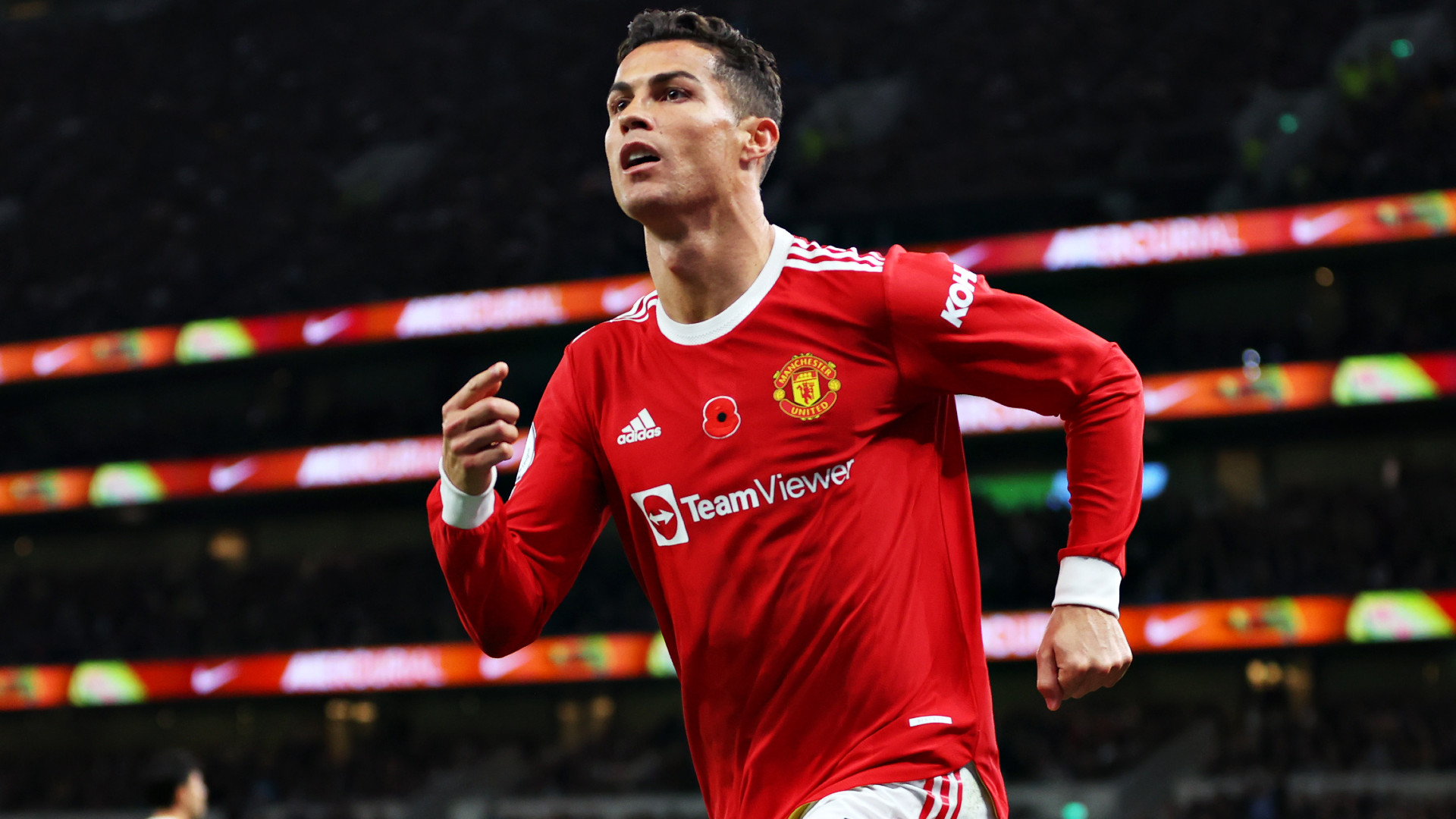 Yes indeed.
One of the world's best players may not be an ideal player to head the line under Rangnick.
Look, there is far more than pressing to an ever-expanding Ralf Rangnick system but the ability to close players down quickly to win the ball back is pivotal.
Rangnick doesn't strike me as a manager that would leave a player of Ronaldo's ability on the bench but there will certainly need to be changes in the great's game if he is to succeed under the German manager.
In all fairness, the ball is most likely to be won in the middle of the park or at the back hence why the midfield is so key in this system but you must press as a team in the modern game and if Ronaldo sticks to his position then the whole side may struggle.
However, one way of utilising Ronaldo is with the help of the next entry.
THRIVE – EDINSON CAVANI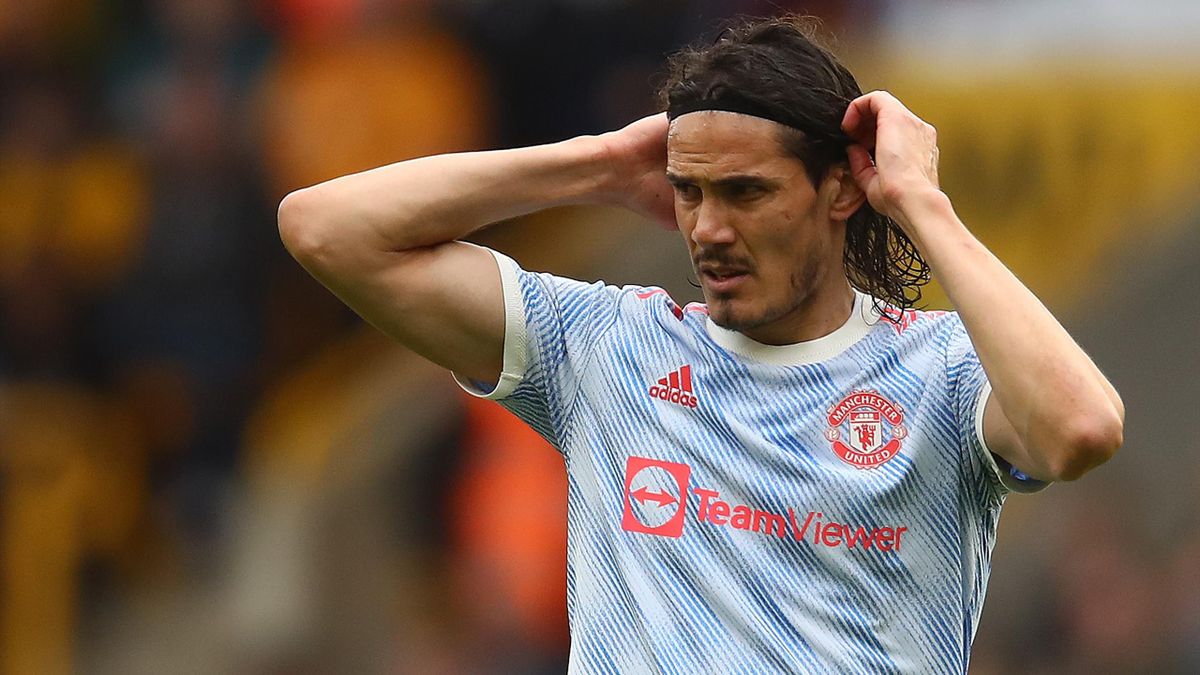 Considering his age, Edinson Cavani loves a press.
The engine that the Uruguayan possesses is scary for a man who should be considering retirement in a few years and that energy and determination may suit Rangnick and his philosophy.
Playing a front two of Edinson Cavani and Cristiano Ronaldo may be the key to scoring plenty of goals under Rangnick. A mixture of Cavani pressing while Ronaldo gets in good positions in order to shoot sounds like a winning formula and we know that both of them work well together up front, just ask Spurs.
Usually, Rangnick prefers younger players because they traditional have more energy later in matches but the lung capacity of El Matador is almost unseen before at this club so the Uruguayan may buck the curve before his departure in the summer.
STRUGGLE – MARCUS RASHFORD
Similar to Aaron Wan Bissaka, Marcus Rashford could fall in either category in this article but I can the see the English hero having difficulty in this system.
Playing under Solskjaer for 3 years, Marcus has been taught to best utilise his pace on the break and it has worked wonders but Rangnick will be wanting more than just forward runs from him.
Rashford has the ability to be a good presser with his electric pace but as of right now, Marcus doesn't quite know how to press.
For all the Rashford lovers out there, for I am one, I wouldn't worry because his pace and talent is beneficial to any team in any system but it's going to be hard to get the best out of him in a gegenpress.
THRIVE – JADON SANCHO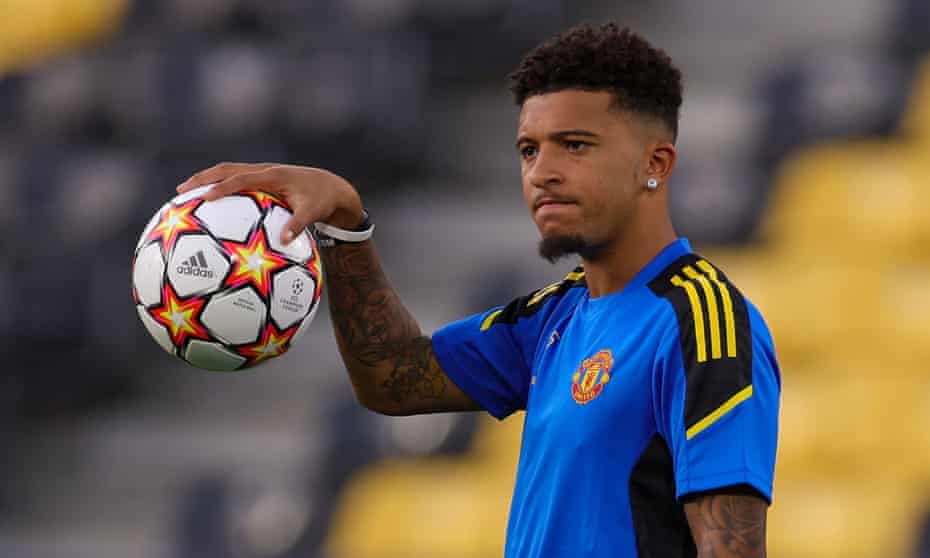 A man who is well versed in German football is Jadon Sancho and he has the opportunity to become an instant favourite under Rangnick.
Sancho's time at Dortmund will set him in good stead and will be crucial in the coming weeks while other players learn a system he already knows a lot about.
His pressing isn't the best but that is something you can easily teach a young kid like Jadon who similar to Cavani, has engines for lungs.
The aim to score within a few seconds of winning the ball back will rely on pace and intricate passing, something Jadon has in abundance so be prepared to see more Sancho masterclasses over the next 6 months.
STRUGGLE – ANTHONY MARTIAL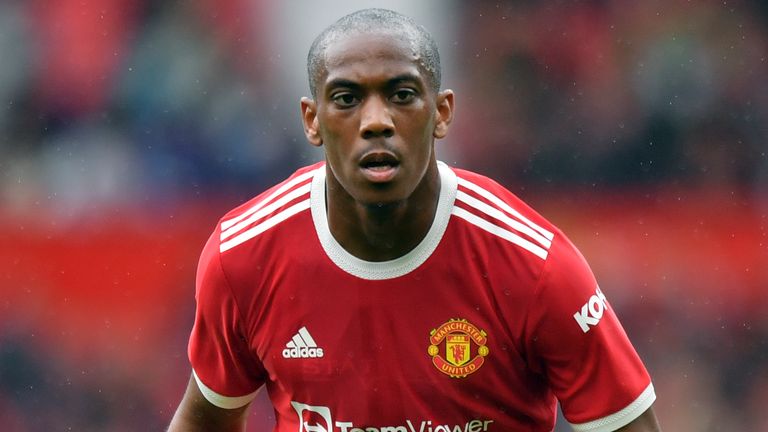 Anthony Martial isn't a player that is going to suit the long demanding hours on the training field and the constant running and pressing in a Rangnick system.
Anytime Martial steps foot on a pitch wearing a Man United shirt, the pace of the game instantly decreases and that is no disrespect to the Frenchman but he is suited to play in a much slower game where minimal movement is required.
The style Rangnick is expected to implement is the complete opposite to where Anthony's strengths lie and that is why him struggling may cause him to depart to the club as early as January.
Who do you see thriving and struggling in the new Rangnick system? Let us know your thoughts and feelings down below.