---
The transfer saga of Jadon Sancho to Manchester United appears to have taken a big step closer this week. It was reported by renowned transfer specialist Fabrizio Romano that "United are now in talks with the German club Borussia Dortmund".
This transfer won't be straight forward, Sancho is a big name. Reports state United wants the deal to be paid in 3 installments, initially paying £70m up front and the rest being paid in the 2021/22 season respectively. It is understood Dortmund are not happy with the initial first payment and want closer to £90m. In effect United and Dortmund are £10-20m adrift from reaching an agreement. Both clubs seem to be jostling for position. Dortmund doesn't want to be seen selling Sancho on the cheap and United do not seem to want to pay a bigger fee than they did for Paul Pogba (£89m).
I believe an agreement will be made in the coming weeks, there are a few reasons for this.
Dortmund are resigned to losing Sancho. Sancho has been dropping hints in his recent interaction with fans on social media and posting a cryptic Nike ad alongside England team mate and Red devil Marcus Rashford which stated "if we're all on the same team, we can never be defeated."
Dortmund have already invested in the team in the last few weeks, purchasing Jude Bellingham and Thomas Meunier. It seems Ed Woodward and Co. are trying to play hardball for Sancho. Other clubs know we have the cash and United are conscious of this and do not want to be seen as there for the taking in the transfer market (Harry Maguire Saga, Bruno Fernandes Saga).
It's believed Dortmund have set a deadline of August 10th for the transfer to be agreed. Perhaps this is another ploy to try and push United into a deal? Solskjaer's squad has now traveled to Germany to complete their Europa League campaign facing Copenhagen on Monday night. Will Sancho be a United player by the 10th August? I very much doubt it as we never really sign players when on pre-season training camps, but you never know.
In recent years Man Utd's transfers have been made public reasonably early, there is no difference with this negotiation. That all being said, I believe this transfer will happen! Manchester United cant risk losing Sancho. Aside from his impressive footballing ability, It would be a massive statement to sign Sancho for big money early in the window and the huge interest in signing Sancho would only propel them even more so on the global stage.
The signing of Jadon Sancho by Manchester United will send a huge message to our Premier League and European rivals…
We are back!!!!
Follow the author here:- https://twitter.com/MattUtd20
May 2023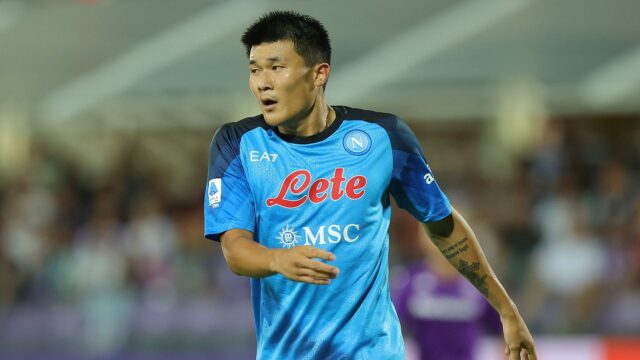 Griffochaz
Napoli centre-back Kim Min-Jae and Juventus midfielder Adrien Rabiot are two names heavily linked with Manchester United with deals reportedly in progress. South Korean international Kim Min-Jae, who signed from Fenerbahce last summer, has played a massive part in winning...
August 2022
July 2022
June 2022