4 Ups and 5 Downs From Atalanta 2-2 Manchester United
Griffochaz
Cristiano Ronaldo. That's it.
No matter how bad the coaching gets, Man United will always have a chance to win games when you have Cristiano Ronaldo leading the line.
He is the most inevitable player in history and the 2-2 draw with Atalanta showed it.
Atalanta opened the scoring through Josip Ilicic and gave United a tough start to the match 12 minutes in.
Raphael Varane then went off injured in the 38th minute after potentially re-injuring his groin.
Just before the break, Cristiano Ronaldo fired home from a beautiful team move involving Bruno Fernandes and Mason Greenwood and gave United a platform to build in the second half.
The second half was a good start from United but after the early passages on the second 45, Duvan Zapata held his run and beat Harry Maguire for pace to slot home for 2-1.
The game was done and it looked 99% likely that Atalanta would leave with the 3 points but when you have Cristiano Ronaldo, that 1% turns into 100% and CR7 powered his shot into the bottom corner to break Atalanta hearts.
Tactically, the team were suspect again but not losing was the key thing and now United are in prime position to advance into the latter stages of the Champions League.
DOWN – IT WAS COMING
Last Ups and Downs, I said that David De Gea was due a mistake because of his hot form he has been in and unfortunately that mistake came in a pivotal part of the game.
Illicic's strike sneaked through the United back 5 but it was still a routine save for the Spaniard but his right hand wasn't strong enough to keep the shot out.
It's an easy save you see most keepers make but every number 1 can bottle it and concede and that is what Dave did against Atalanta.
De Gea has been one of the best United players of the season thus far and one mistake, albeit costly, shouldn't distract you from that.
DOWN – MISTAKE PRONE MAGUIRE
Harry Maguire was a force of nature towards the end of last season and for England at the Euros but he is poles apart from that form right now.
Against Atalanta, he looked like he was playing blindfolded always keeping players onside and not pressing or winning the ball when the ball was to be won.
Whether it's an injury he isn't fully recovered from, whether it's the pressure of the situation or whether it is the responsibility of being captain I don't know but Maguire needs to be dropped until he is back on top form.
DOWN – ANOTHER INJURY FOR VARANE
"Not good".
That's what Ole Gunnar Solskjaer has said about Raphael Varane's injury after pulling up in the 35th minute of the game.
This is a default down as one of the club's most important players is now injured in a time we desperately need a fit squad and with Man City on the horizon, things are looking bad for the Man United defence.
DOWN – POGBA'S EYES ON THE EXIT DOOR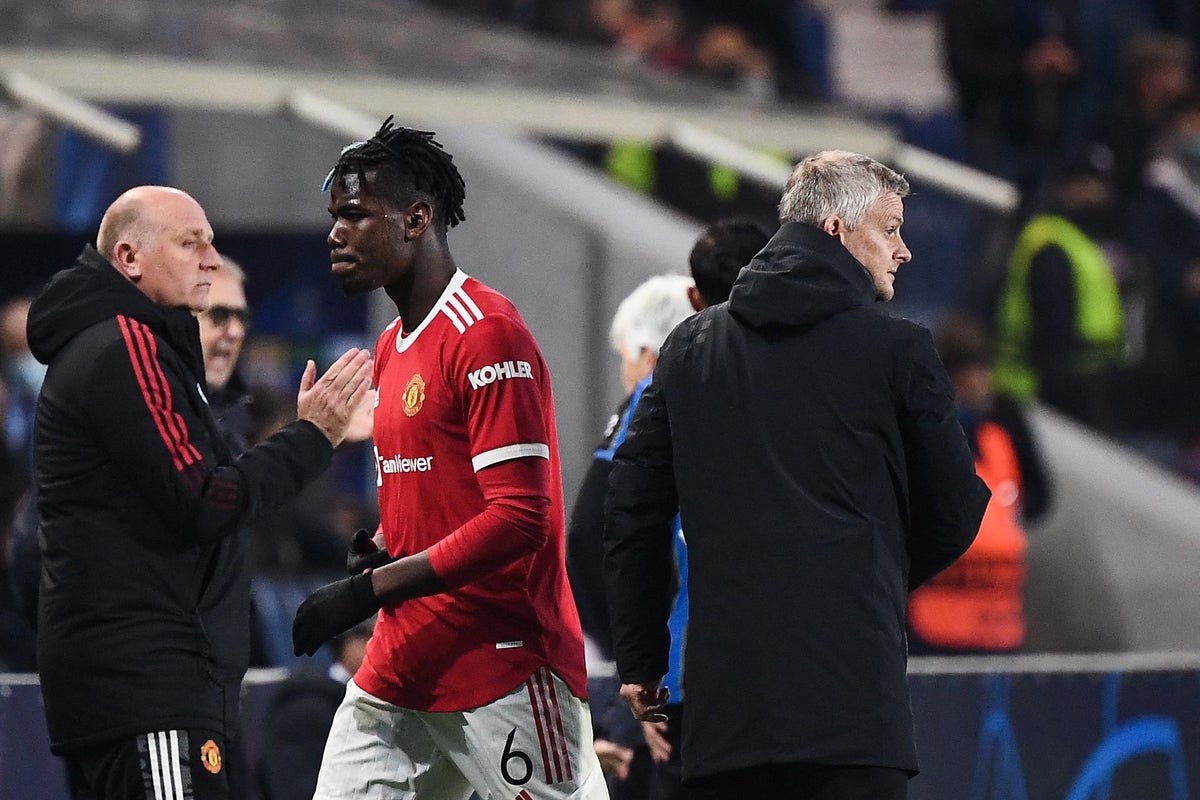 We've been here a few times, haven't we?
Us fans know all too well about the rollercoaster of a story with Paul Pogba and we've rode this ride so many times we know what happens next.
The downing of the tools has begun and Pogba's focus is clearly elsewhere with moves to Juventus and Real Madrid on the cards.
His disinterest is showing with tackled he usually wins he isn't even going for and his movement just isn't it's usually self.
We can speculate about the relationship Pogba has with Ole and vice versa but it's evident that the Frenchman's mind is made up as long as United keep playing like this.
DOWN – TACTICAL NIGHTMARE AGAIN
I was surprised to see the 5 at the back against Atalanta as I thought Solskjaer would return to the 4 in defence to counter Atalanta's attacking style.
However, the new formation Ole is trying only lasted for a single half of football and post the Varane injury, I couldn't tell you what shape we were meant to be in.
You take one cog out the works and the whole system crumbles and that shouldn't be the standards of this great football club.
UP – SPIDER AT IT AGAIN
Wan Bissaka is quietly having a good patch of form.
The jury seems to already be out on AWB but his performances over recent games, Liverpool aside, have been great.
He looks more comfortable on the ball, doesn't look a total stranger when attacking and looks to be in cohesion with the team most of the time.
While United seemingly struggles, AWB is one of the only players that can hold their head high.
UP – BAILLY IS BACK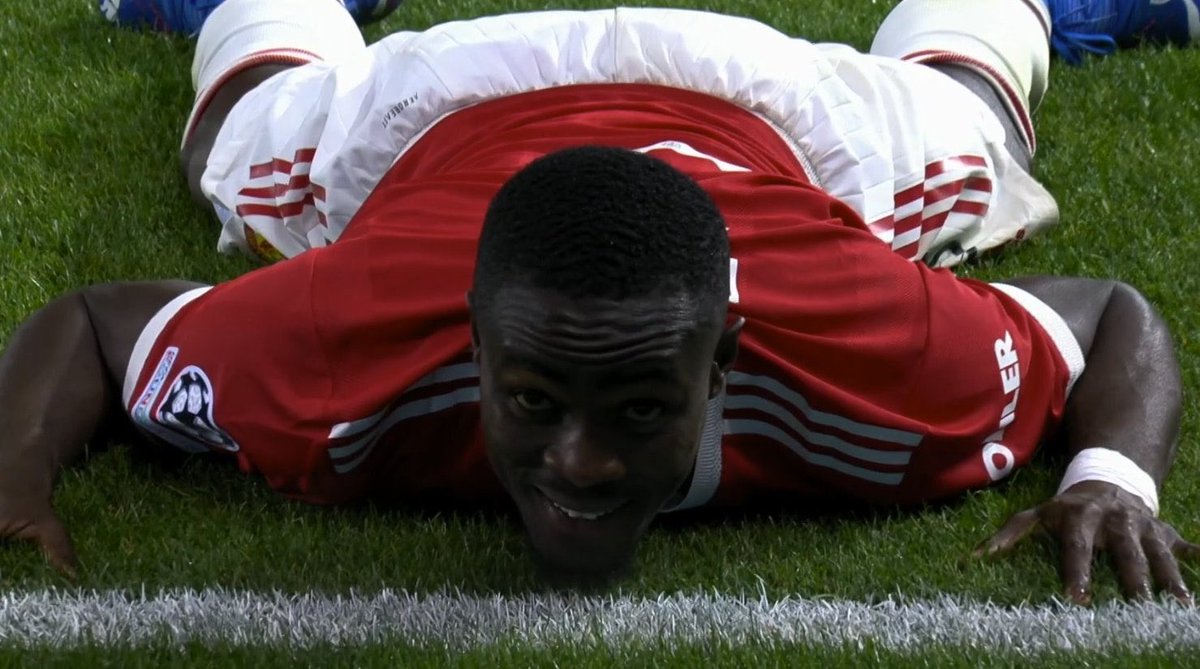 A colossal display from Eric Bailly won United a point today.
While his centre-back partner was crumbling under any pressure, Bailly was keeping the defence intact with his solid tackling, expert positioning and world class blocks.
When a player like Cristiano Ronaldo scores 2 goals to win your side a point and isn't a nailed on MOTM then you must have done something right and Eric Bailly was in that exact situation against Atalanta.
The Ivorian needs more gametime in order to prove his worth in this Man United team and with injury struggles for Varane and Lindelof and form doubts for Maguire, it looks like that wish will come true.
UP – DONNY AND SANCHO STAR IN RARE APPEARANCE
When I saw Jadon and Donny lining up to come on, I nearly collapsed.
Solskjaer clearly doesn't see much in Donny and Jadon Sancho appears to be falling into that trap however good performances on rare chances will help you fight that and that is exactly what Van de Beek and Sancho did.
The linkup between the two and the rest of the team was strong and the movement offered the team something we didn't have all game.
It goes without saying but these two lads needs much more gametime at Manchester United.
UP – SUIIIIIII-PER RONNY SAVES US AGAIN
I'm not going to rave about Ronaldo because we all know what he brings to the team and what he brings to the world of football but when the chips are down you are lucky to have a god like that leading your line.
Both goals were expert finishes and it almost felt scripted that Ronaldo ruined Atalanta's day. He is Mr. Inevitable and any side with his signature on their books is a far greater side and thankfully for Ole and us, that signature is here in Old Trafford.
What did you make of the game? Let us know down below.