7 Ups and 2 Downs From Tottenham Hotspur 0-3 Man United
Griffochaz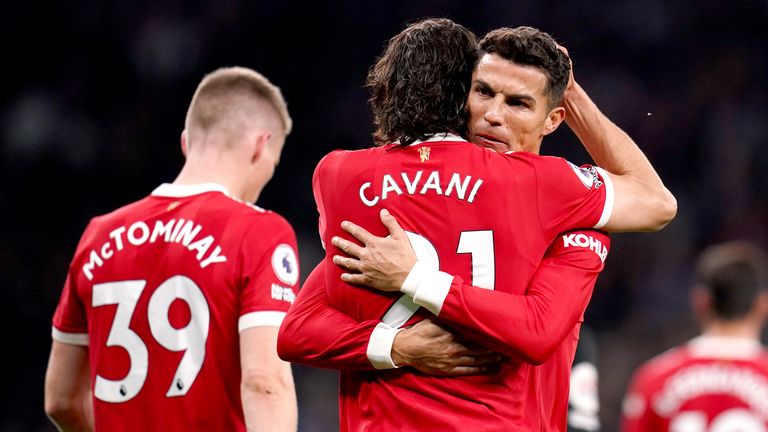 Following the embarrassing 5-0 defeat at the hands of rivals Liverpool last Sunday, Ole Gunnar Solskjaer and more importantly Manchester United needed to switch things up and bounce back against a Spurs side in a similar situation to the Red Devils.
Ole made the bold call to change up formation and play 5 at the back in a 5-3-2 system. Manchester United only kept one clean sheet in their past 21 games in all competitions so this tactical tweak was to stop leaking goals in.
The game started tepid from both sides who were trying to find a foothold in the game and it was going to take a moment of magic for the opening goal to go in and that is what Bruno Fernandes brought to the table. A lofted ball over the Spurs backline connected to the right boot on Cristiano Ronaldo for a sublime first goal of the contest.
The second half begun much the same as the first and it wasn't until a beautiful team goal topped off by Edinson Cavani gave us a comfortable lead.
Substitute and Halloween birthday boy Marcus Rashford netted a third to put the game beyond doubt and give United a much needed 3-0 away victory and pile more pressure of Tottenham and Nuno Espirito Santo.
So what were the pros and cons of this away win? Let's dive into it and find out.
DOWN – SCARY SACRIFICES OF THE SYSTEM
Firstly, I don't see the 5-3-2 being the formation for the future however I think it will be used in big games like Man City this coming Saturday.
However this system does have many sacrifices, most notably of all being the wingers.
Man United have always had talent on the wings and with Marcus Rashford, Mason Greenwood and new boy Jadon Sancho all sat on the bench today, there is a worry that this tactical setup could spell disaster for the trio.
Obviously no player is bigger than Man United and the team winning comes first but let's hope there is a strong future for these three and we get to see them all playing regularly for United for many years to come.
DOWN – FRED-ENSTEIN
One of Ole Gunnar Solskjaer's tropes as Man United manager is his over reliance of favourites and you won't find someone more popular in Ole's mind than Fred.
While it wasn't a classic diasterclass from Fred today, I did think he was again the weak link in the United team.
As per usual, he was getting bypassed too easily from a less than in-form Tottenham midfield and every physical battle he decided to get involved with he would lose.
He looked like Frankenstein's monster today just lost in the middle of the park. We need to see more consistent performances from Fred or else he will be ousted out the team.
UP – A TRICK AND A TREAT FROM SPIDER-WAN
Aaron Wan Bissaka is an interesting one to talk about especially in the context of this system. 5 at the back usually relies on both fullbacks pushing high up the pitch in attack and becoming outlets for the strikers.
Now, that doesn't sound like it would suit AWB but today proved everyone wrong. Wan Bissaka put in a MOTM display and was beating men with ease, so much so that I called him Adama Wan Bissaka during the game.
His recovery tackles as per were faultless and his attacking play was better than usual.
Aaron looked like a man possessed out there and if the 5 at the back is a staple for the future then it could be the keys to finally unlock Wan Bissaka as one of the best right backs in the league.
UP – VA-RANE THE SPURS HORROR SHOW
Raphael Varane was the main reason Spurs couldn't get anything out of the game.
The Frenchman returned from his groin injury and instantly transformed the defence and made everyone around him look better.
You can count this as an up for the entire centre back 3 because Varane is the reason they were all so good today.
His leadership, his experience, his footballing brain is just a joy to watch and it must make Victor Lindelof and Harry Maguire's job much easier.
Man United look like a far better team with Varane at the base and whatever the future holds for United, Varane will be a big part in that said future.
UP – MC-TERMINATOR
Usually when Fred has an average game, his double act partner Scott Mctominay will follow suit but that is far from the case in this instance.
You could make a legitimate argument for Scott being MOTM against Spurs because the way he controlled the midfield, even with Fred beside him, and contributed to attacks was nothing short of excellent.
Ole clearly sees a lot in Scott and this must be the Mc-Terminator he sees every day in training because in this system, the Scotsman could come alive.
We want to see more of this Scott.
UP – FIENDISH FERNANDES SUPPLIES
Bruno Fernandes. That is all that needs to be said.
Our Portuguese Magnifico is undoubtably one of the best signing Man United have made in recent memory and games like this prove why.
His assist for Ronaldo's opener was nothing short of perfect and something you need real skill to pull off.
His pre-assist for the second goal shows how much of a footballing brain he has to slow the play down to allow both Cristiano Ronaldo and Edinson Cavani to get in position while maintaining the pace for the counter.
He is a special player that United are lucky to have on their books.
UP – MATADOR MADNESS
Playing Edinson Cavani alongside Cristiano Ronaldo was Man United getting in the Halloween spirit because that partnership struck fear in the Spurs defence before the whistle was even blown.
Now we haven't seen much of Edinson Cavani recently but what we saw on Saturday was classic Edi.
A striker that runs and presses really compliments Ronaldo and the 2 up front could be the future especially with the quality of Edinson Cavani.
UP – PUMP-KING OF MANCHESTER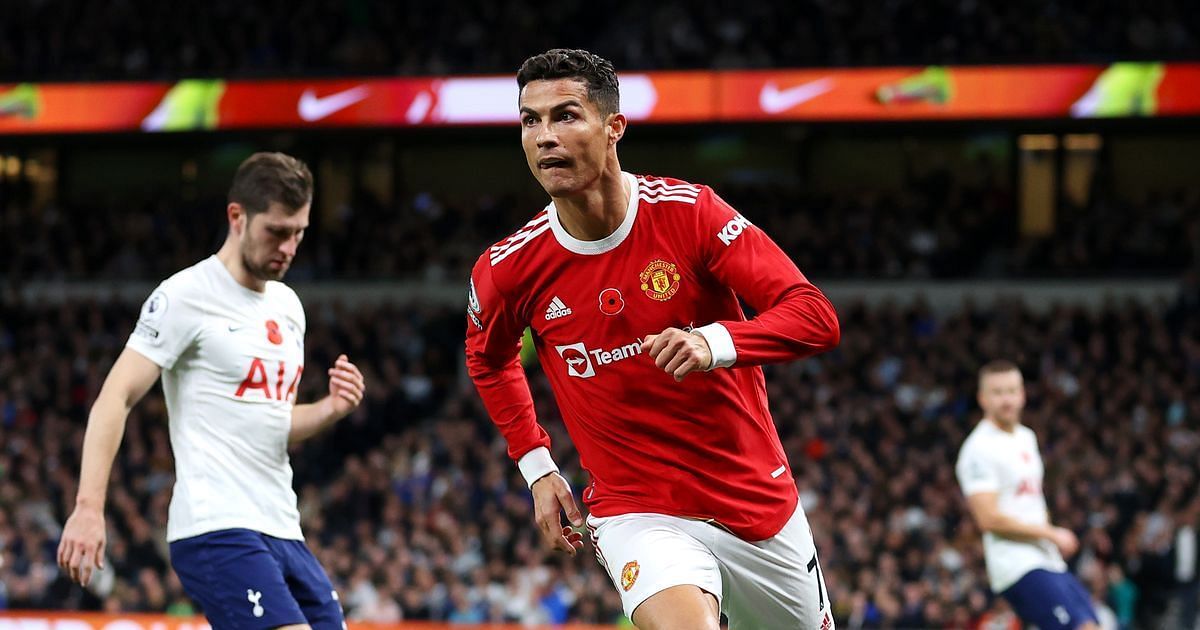 Ronaldo has made a career of proving people wrong and even CR7 has had his fair share of critics but he yet again has silenced them with a goal and an assist against Spurs.
This system could get the best out of the footballing great and if United have a firing Ronaldo up top then the bad times will soon end.
There is nothing more to say on the matter other than Ronaldo does what Ronaldo does and wins Man United football matches.
UP – TERRIFYING TACTICS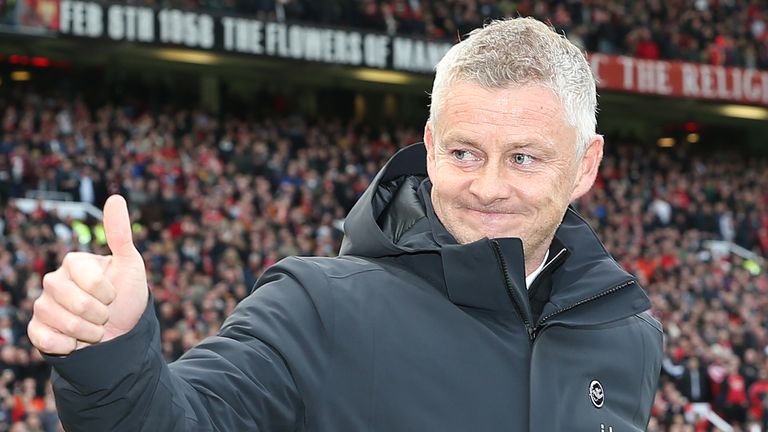 Hats off to Ole Gunnar Solskjaer and the coaching staff. Everyone knew a change was needed after the 5-0 battering against Liverpool and Ole went back to basics and setup the team to not concede.
For the team to then score 3 was a testament to the way United went about the game.
Yes, Solskjaer and his coaches are far from out the deep waters the Liverpool result put them in but this is a good forward step in the hope of turning the club's fortunes around.
What did you make of the game? Let us know down below