---
1 Player to arrive in Jan is Amad Diallo from Atalanta, still awaiting work permit
Pogba
3 teams after Pogba, Real Madrid, PSG, Juve.  All the said teams must sell players first to finance this deal.
PSG:
The owners are negotiating to keep hold of Neymar and Mbappe.  Neymar is happy to stay but Mbappe is stalling.  Be careful Mbappe people have put it out there that Mbappe likes the idea of Manchester United, this is a push towards PSG to improve their terms.  In order for PSG to buy Pogba they must sell due to FFP rules.  Keep an eye on Di Maria leaving (contracts ends 2021) or some other players like Draxler on big wages.  Mino in talks with PSG to get the deal done for Pogba in Jan.
Juve:
Again, financially not in a great position, they want rid of CR7 off their wage bill, again to finance Pogba they must sell players, possible swap deal involving Dybala or Bentancur. I personally would like Chiesa but he has only just arrived from Fiorentina.  Chiesa is also a RW, valued at £40m. Utd would prefer a cash deal to invest elsewhere. My hunch is they will offer Dybala but Ole didn't want him last summer due to his branding & wage demands. Dybala wants £12m in wages therefore watch for players being shipped out at Juve in Jan.
Real Madrid:
Again financial problems, they must sell players first but they have been more cautious in the last few transfer windows so maybe best positioned.  Zidane likes Pogba but Florentino Perez does not get on well with Mino Raiola. Perez has not bought a player via Mino for the last 4 years. Deal at Madrid looking unlikely in my eyes.
Players To Track During The Transfer Window:
CB – Dayot Upamecano, release clause, available in Summer of 2021,
CB – Ben White, Utd are scouting him at Brighton Hove Albion, valued at £25m
RB – Kieran Trippier, steady eddy player, great crosser, competition for AWB, valued at £15m.
CDM – Declan Rice, Chelsea nearly signed him in the summer, valued at £50m.
CDM – Harry Winks, unhappy at Spurs, Tidy player, valued at £25m.
ACM – Jack Grealish, quality, great stats, open to a move to Utd, wants European football. £75m.
RW – Jadon Sancho, unhappy at Dortmund, Utd still want him, No'1 target, Dortmund could drop their value to £100m. More likely a summer deal but agreement in Jan.
Important to note, United will only go for their primary targets in Jan if they suddenly become available in Jan, (in others words if those clubs reduce those players values)
Players to keep an eye on, Utd showing interest:-
Tomas Soucek at West Ham Utd, (valued at £20m), 25yr old, DM, great on set plays.
Luca Jovic at Real Madrid (possible loan deal), not happy at Madrid.
David Alaba at Bayern Munich, available on a FREE (Real Madrid best placed to sign him).
Kalvin Phillips at Leeds Utd (valued at £25m), 25yr old CDM, underrated.
Eduardo Camavinga at Rennes, (valued at £50m), Madrid also interested.
Lucas Vazquez at Real Madrid, available on a free in summer of 2021
Dominic Calvert Lewin at Everton, might need to sell players soon, they are in debt to £250m.
This is the list I believe Utd are more likely to look at below, players coming to the end of their contracts.
All below players have their Contracts ending 2021:-
AC Milan – Hakan Calhanoglu, AM, 27yrs old (June 2021), more likely new deal at Milan.
PSG – Julian Draxler, AM, 27 yrs old, (June 2021)
Barca – Riqui Puig, DM, 21 yrs old, (June 2021) highly rated.
Napoli – Nikola Maksimovic, CB, 29 yrs old, (June 2021) highly rated.
Real Madrid – Sergio Ramos, CB, 34 yrs old, (June 2021)
Bournemouth – Josh King, SR, 28 yrs old, (June 2021) ARGHHHHHH NOOOOO.
Atletico Madrid – Diego Costa, SR, 32 yrs old, (June 2021)
West Ham – Michail Antonio – 30 yrs old, SR, (June 2021)
Napoli – Arkadiusz Milik, SR, 27 yrs old, (June 2021), top player.  Spurs want him.
Utd Contracted players to Leave Soon:-
Odion Ighalo – Jan 2021
Juan Mata – June 2021
Timothy Fosu-Mensah – June 2021, 3 yr deal offered, unlikely he will sign, more game time wanted.
Jesse Lingard – June 2021, Spurs, Real Sociedad, Rangers, Celtic all want him.
Lee Grant – June 2021, to retire.
Sergio Romero – June 2021, Everton interested or MLS team
Marcus Rojo – June 2021, Sheffield Utd & Reading interested
Diogo Dalot – June 2023, AC Milan want him, Utd want £20m.
Andreas Pereira – June 2023, Napoli loan to buy option.
Tahith Chong – June 2022, doubt united will keep him.
Phil Jones – June 2023, Newcastle interested.
May 2023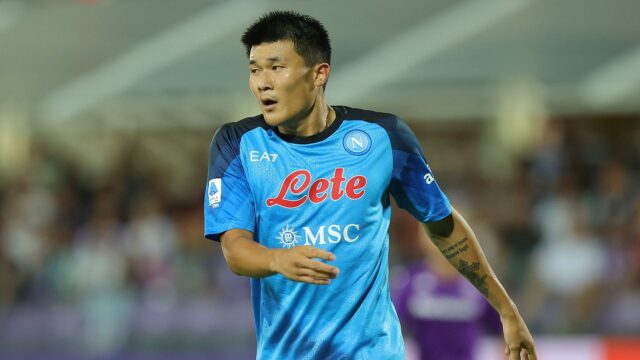 Griffochaz
Napoli centre-back Kim Min-Jae and Juventus midfielder Adrien Rabiot are two names heavily linked with Manchester United with deals reportedly in progress. South Korean international Kim Min-Jae, who signed from Fenerbahce last summer, has played a massive part in winning...
August 2022
July 2022
June 2022