Cristiano Ronaldo "In Our Plans" Says Erik Ten Hag
Griffochaz
Manchester United manager Erik Ten Hag has stated that Cristiano Ronaldo is in his plans despite the forward wanting to leave the club.
Ten Hag spoke to the press ahead of Man United's first match of their pre-season tour against Liverpool on Tuesday.
He added that the 37 year-old is "not for sale" despite interest from clubs including Club World Champions Chelsea.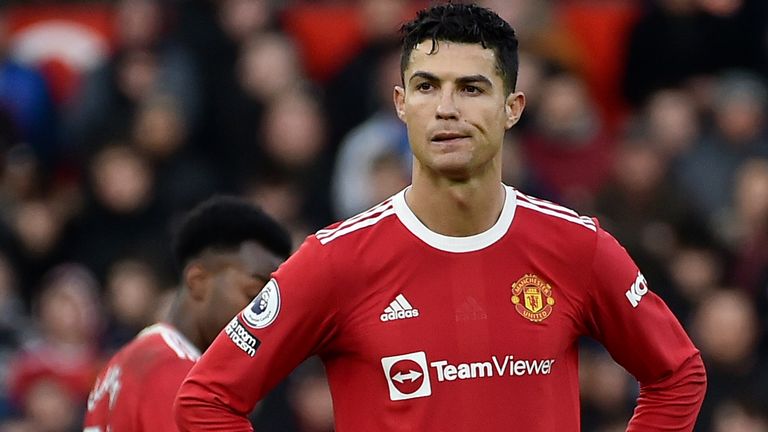 The Portugal international will not feature in the first part of Man United's tour due to "family issues".
His desires to leave the club are reportedly fuelled by a want for Champions League football as well as an ambitious football club.
CR7 returned to Old Trafford last summer after rumours linked him to local rivals Manchester City.
Erik Ten Hag spoke to the media for the second time as Man United manager and explained the Ronaldo situation;
"He is not with us due to personal issues. We are planning with Cristiano Ronaldo for this season. That is it."
The Dutch coach also stated how the player is not for sale;
"I am looking forward to working with him, Cristiano is not for sale. He is in our plans. We want success together."
Despite not linking up with the Man United squad yet, Cristiano has still trained at his national sides' facilites in Lisbon.
Man United's slow transfer window is said to be angering Ronaldo and holds as a reason for his desire to leave the club.
Tyrell Malacia is the only official signing to date for the Red Devils but Christian Eriksen is on the verge of joining the squad.
Do you see Ronaldo staying at the club? Let us know your thoughts down below.