---
With a renewed sense of positivity around Manchester United at the moment and the way in which the club has conducted itself during this pandemic, lots of United fans are now asking the question, "When can Man Utd challenge for titles again?".
Let's look at the evidence for this…
Current Recruitment.
So Far, Ole Gunnar Solksjaer has brought in the philosophy of signing young, hungry players who want to play for the shirt and have the
correct attitude in training. Gone are the days of Man Utd just wanting the big names for a quick fix to the problem. Many millions has been squandered since Fergie's departure using this tactic. Recent purchases of Maguire, Wan Bissaka, James and the superb Bruno Fernandes has shown Ole's recruitment is on the right track.
Removing Deadwood.
When Solksjaer joined the club, he had a huge task of removing some serious deadwood from the first team. Players who had either little
or no chance of playing in the first team long term due to poor attitude or consistently under performing. The following players have been removed from Man Utd's payroll during Solskjaer's Reign as manager. Darmian, Lukaku, Fellaini, Young, Herrera, Valencia. This doesn't include players who are currently on loan with the club paying some of their wages (Sanchez, Smalling, Rojo). In total, Ole has removed 9 players from the clubs wage bill. A huge feat in itself, especially in such a short time frame and more players will likely be moved on this summer.
Different Mentality.
Over the last 12 months the fans have witnessed some undoubtedly poor performances from United. Losing to Everton and at home to Burnley to mention just a couple, but the fans have also seen a willingness to give 100% for the shirt, never give up. Work hard and introduce a togetherness in training. Solksjaer has Introduced players who don't accept second best, i.e. Bruno Fernandes and Harry Maguire. Both of these players have a winning mentality. Something which United were clearly lacking over the last 3-4 years. The new players seem to have the right mentality to play for Manchester United and demand more from their team mates. They seem to understand playing for Manchester United is the pinnacle of a footballers career and are proud to wear the shirt. Most of the squad is showing this mentality and a recent upturn in performances and character suggests this is only getting better at United under Ole.
Investment.
This is an interesting subject and causes a lot of debate within the United fan base. Yes, we have spent huge sums of money in the last 6 years but that investment has been poor far too often. Signing players who are joining us for the wrong reasons, lacking leadership qualities, signing players who are looking for a big final pay day and not delivering ie Alexis Sanchez. The investment strategy seem to have changed since Solskjaer has come in though. With the club targeting, young, hungry players who seem to have a genuine love for the club such as Odion Ighalo or professionals with a big desire to pull on the red shirt (ie Maguire, Fernandes) and have the want to get the club back to where it belongs. This change in transfer policy and squad investment is evident in the purchase of 15 youth players over the last 12 months.
Under Ole, the current average age of all first team arrivals is 22.3 years of age. Under Jose, that average was 26.9.
Increasing scouting and player analysis networks dramatically.
Manchester United has become more wary of paying large sums of money for big name players, hence the reason why most United transfers take such a long time to conclude! Although it needs to be understood the protraction in transfer time can benefit the club financially, for example trying to unsettle the player (player hands in a transfer request) and things of this nature which can lead to a reduction in transfer fees by playing a long drawn out game with other clubs (eg Bruno Fernandes)
In conclusion, Man Utd are on the right track. With the correct investment in 3-5 players over the next 16 months, there's no reason Manchester United cannot challenge for league titles again within 2 years!
May 2023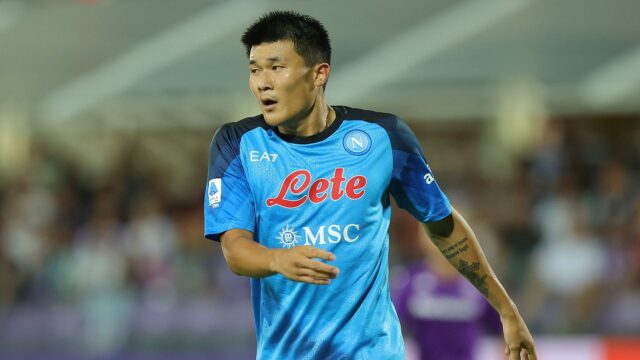 Griffochaz
Napoli centre-back Kim Min-Jae and Juventus midfielder Adrien Rabiot are two names heavily linked with Manchester United with deals reportedly in progress. South Korean international Kim Min-Jae, who signed from Fenerbahce last summer, has played a massive part in winning...
August 2022
July 2022
June 2022