5 Things We Learned from Sir Alex Ferguson: Never Give In
Griffochaz
---
Last month, Amazon released a feature length documentary about the life and career of Sir Alex Ferguson which is a must see for all United fans.
It details his upbringing in Scotland and his playing career before his rise in managing from Aberdeen hero to Man United legend.
So what are the 5 things we learnt from Sir Alex Ferguson: Never Give In.
1) He went "off the rails" after not being a First Teamer
During his youth career, Sir Alex was not content with being in and out of the first team and in his terms went "off the rails". This resulted in going out of a Friday night, a day before a game.
Sir Alex and his dad lost all communication following his constant decisions to sacrifice his playing career for nights out.
One night saw Fergie get in a fight after a few drinks which resulted in him being arrested and fined £3, which was a lot of money in that day.
He concluded by saying that the period has always stuck with him and he deeply regrets it.
2) He had a 20% chance of survival after brain hemorrhage
Saturday 5th May 2018 is a day where most United fan's hearts broke when hearing the news of Sir Alex Ferguson brain hemorrhage.
Thankfully, Fergie survived the scare, despite having a vague memory of the whole ordeal, but many don't realise how close we were to losing the Man United legend.
He confirmed the doctors gave him a 20% chance of survival and also said that out of 5 brain hemorrhages that day, he was one of only two to survive.
Fortunately, Sir Alex has made a near full recovery but still can't remember the full extent of that fateful day.
3) His Aberdeen job was more miraculous than we think
While Fergie will be remembered for his excellence at Man United, he also worked miracles at Aberdeen, often with hands tied behind his back.
We all know he won the Scottish league that stopped the 15 years dominance of Rangers and Celtic but we didn't know the beaches, car parks and fields the Aberdeen players had to train on because there wasn't an official training ground for the club.
At one point, it was just a case of rock up and train wherever which isn't ideal for any club especially when closing a gap on two of the Scottish giants.
4) His wife felt the brunt of United's early poor form
Before the days of Twitter and social media, fans would often post letters or make phone calls to voice their displeasure at a manager.
Fergie Out is hard to imagine in hindsight but it was tattooed over all newspapers and banners in the early days at United.
While Sir Alex had his fair share of abuse, his wife Cathy also felt the wave of harsh words coming her way.
At first she was very upset with it, as you would be, but over time she got more acustom to it.
It's safe to say the levels of abuse decreased over time but there was always a bad letter or negative chant hidden in the wave of support for the couple.
5) He was preparing his post match speech before Sherringham's 99′ goal
Fergie masterminded the greatest night in the club's history when Man United won the Champions League after two late and dramatic goals from Teddy Sherringham and Ole Gunnar Solskjaer.
But when that 3 minute added time was announced it appeared Sir Alex had lost all hope. He started to go through word for word what he was going to say to the players after the full time whistle.
He noted he wasn't going to go in hard on the players because they still had a great season despite potentially losing the final.
This was all before Sherringham netted and history was written.
Just goes to show you that even Sir Alex doesn't always believe in "Fergie Time".
Sir Alex Ferguson: Never Give In is available to watch on Amazon Prime Video right now.
May 2023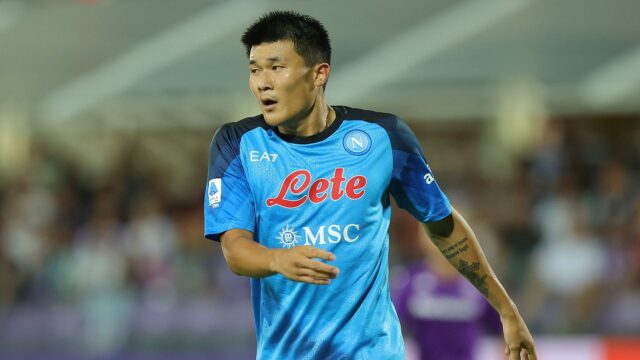 Griffochaz
Napoli centre-back Kim Min-Jae and Juventus midfielder Adrien Rabiot are two names heavily linked with Manchester United with deals reportedly in progress. South Korean international Kim Min-Jae, who signed from Fenerbahce last summer, has played a massive part in winning...
August 2022
July 2022
June 2022