4 Ups and 4 Downs From Wolves 0-1 Manchester United
Griffochaz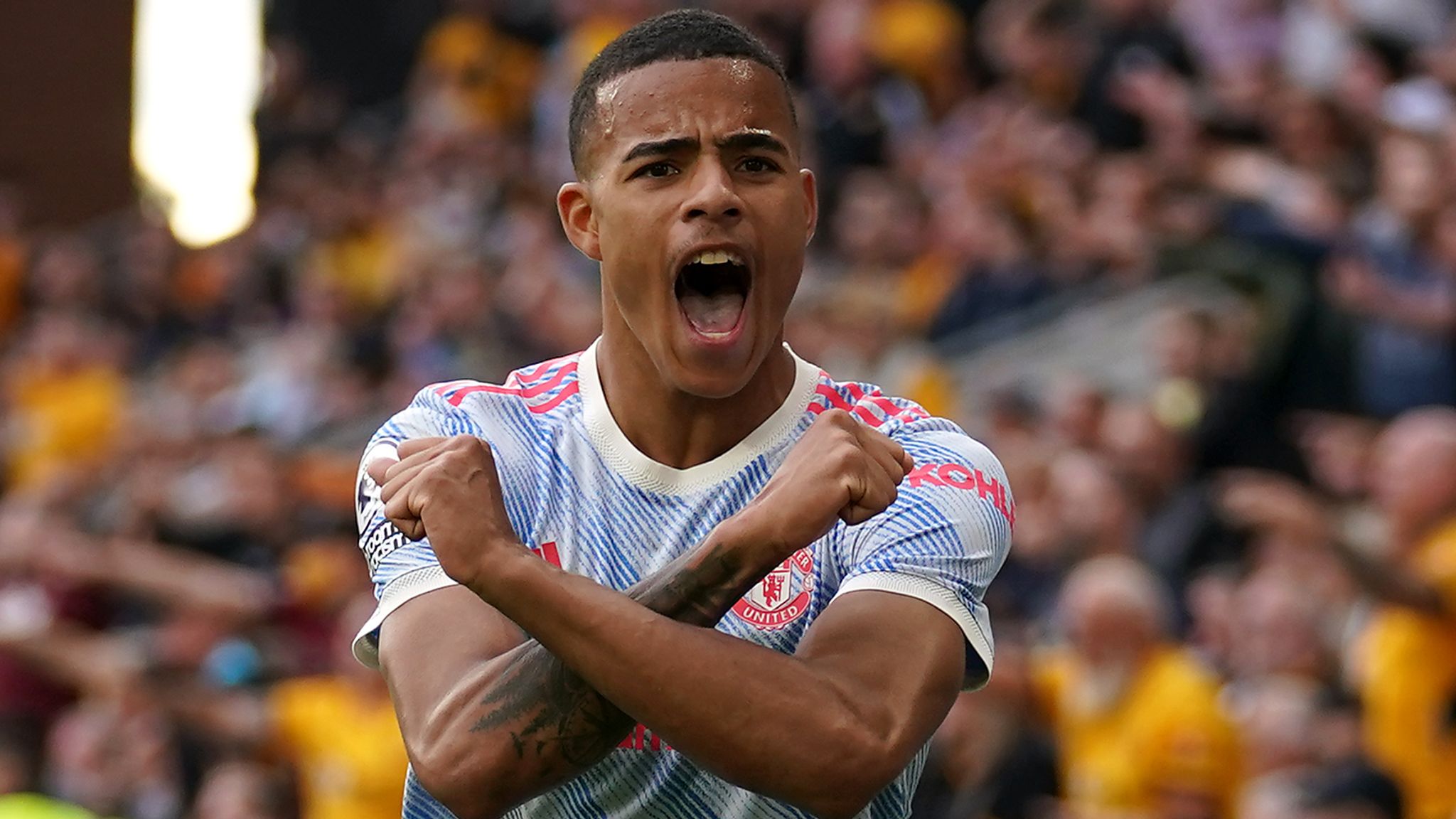 Wolves have always been a difficult hurdle to overcome for United and under new manager Bruno Lage, the story was no different. Despite not scoring a single goal so far this season, Wolves have played some positive football and were much the better team against Man United however an Aaron Wan Bissaka block, David De Gea wonder save and a moment of brilliance from Mason Greenwood gave Ole's men all three points.
It was far from the team's finest hour but the three points was all that matters and it puts the club in third behind London clubs Tottenham and West Ham.
But what were the highlights and lowlights from the game? Let's find out.
DOWN – ANOTHER GAME, ANOTHER MIDFIELD MISHAP
Man United have a defence capable of winning a Premier League, Man United have an attack capable of winning a Champions League but Man United have a midfield that can barely survive a relegation battle.
We saw the midfield duo of Paul Pogba and Fred and both of them couldn't influence the game. The Frenchman couldn't be his signature assisting self while Fred was ran over by the likes of Ruben Neves and Adama Traore.
A defensive minded midfielder is the final piece in the puzzle but without it, Solskjaer could struggle this season. Just look at last season's Champions League final to see the importance a "CDM" has in the modern game.
DOWN – BRUNO INEFFECTIVE
If it wasn't for Bruno Fernandes getting in the face of the referee for the entirety of the 90 minutes, I wouldn't blame you for forgetting he played in this game.
The Portuguese did very little against his many fellow national counterparts. Whether it's the setup, the tactics or the player, Bruno does struggle to create a multitude of chances against teams like Wolves but there is still no doubting the quality he possesses. Just in need of fine tuning that's all.
DOWN – DEBUT DOWN FOR SANCHO
Again, it's very hard to blame Jadon Sancho for this because it was hard for either him or Dan James to get into the game but the Englishman's full debut wasn't the shining light we all had hoped for.
A young talent like Sancho will always need time to bed into this league and he will be a United superstar for many years to come but his debut does have to count as a down unfortunately.
DOWN – IDENTITY LACKING
Wolves had the better of the game. That is a fact. Unfortunate, but a fact.
As for United, it didn't look like they knew what they were doing half the time. No real chances created. No real idea. This falls on the manager who quickly needs to find some consistency before we fall out a title race before it's even really started.
DOWN – THIRD GAME, STILL NO DONNY
New week, same down. Doesn't need explaining at this point.
UP – DE GEA BACK TO HIS BEST?
Due to Dean Henderson's recovery from Covid 19, David De Gea has started all three Premier League games and hasn't put a foot wrong in any of them.
Last week, De Gea made a save from Adam Armstrong that won us a point and this week he made a world class double save to give United the win.
The goalkeeper problem will rage on for the whole season but David has shined in the absence of his United counterpart.
UP – VARANE UNLOCKS WAN BISSAKA
This is a joint up. Firstly for Wan Bissaka. Many, including myself, thinks if there is any weakness in the United defence it would be AWB however a lot of his defensive doubts came from Victor Lindelof. His positioning inwards came because the coaching wasn't convinced by Lindelof but with Varane by his side, Wan Bissaka can now lockdown that right hand side.
As for the new United man, he looked effortless in his job today. Picking up an assist and a clean sheet and not putting a foot wrong is what you call a strong debut from the Frenchman. Varane will be a major influence in that defence and could prove to be the best signing for United in this elite summer window.
UP – 3 GAMES, 3 STADIUMS, 3 KITS, 3 GOALS, 3 ANGLES, 3 POINTS
Man United are about to reunite with one of the world's best players in Cristiano Ronaldo but he shouldn't be the first name on the team sheet, that mantle belongs to Mason Greenwood.
Mason has started this season in fine form and looks deadly as ever in front of goal. His goals against Leeds and Wolves were almost identical but from different sides while his finish versus Southampton was an example of his intelligence of being at the right place at the right time to poke home a Pogba pass.
It is scary that a player with the finishing of Mason Greenwood will be learning off of somebody like Cristiano Ronaldo for two years. The sky is the limit for this young talent.
UP – IT'S A WIN
It's easy to get too ahead of ourselves. Yes, we can't perform like that every week but everyone knew that 3 points to level up with Liverpool and Chelsea was all that matter and that's what we got. Now with Ronaldo in our team, the winds of change are upon us at Manchester United Football Club.
What did you make of the game? Let us know down below.