Man Utd Target Timo Werner Close to Joining Chelsea
Flying Pig
---
It is being reported by the mainstream media that Chelsea have reached an agreement with RB Leipzig for a deal to sign Timo Werner…
Chelsea are understood to be the favourites to complete the transfer of RB Leipzig's coveted striker Timo Werner after they have made official contact with Leipzig, with a decision expected by the player next week.
The 24 year old international striker has scored 75 times in 122 games for RB Leipzig and has represented Germany 29 times scoring 11 goals so far in his career.
He has a very low €55 million euro release clause in his contract which expires on June 15 2020 and so far it is being reported that only Chelsea have made official contact with Leipzig for the transfer of the player.
It is also understood that Werner would be happy to play for Chelsea even though he has hinted in the past that he would like to move to Liverpool.
Werner has been quoted in the past speaking on Liverpool manager Jurgen Klopp calling him the "best coach in the world."
Werner has a love for Leipzig and its believed that he would not be interested in signing for another German side with a potential deal with Bayern Munich breaking down a year ago. He wants a move abroad to a top Champions League team.
Surely with such a low release clause and impressive stats to back up his obvious talent, a whole host of top champions league teams would be interested in signing Werner, a player not even approaching his best years and with a natural goal scoring flair. It would be a massive coup for Frank Lampard and Chelsea to pull off such a deal.Say it isn't so! I hope Ed Woodward and Ole Gunnar Solskjaer go and try to pinch him out from under Chelsea as he seems like exactly what Manchester United needs right now. A natural goalscorer who should only get better.
He fits into our current modus operandi under Ole of signing younger players with a big future ahead of them. It's an absolute No Brainer! Come on United, don't let Chelsea get the man! Sign Timo Werner! He's another piece of the puzzle. If Werner & Sancho signed in the next transfer window we could be right up there challenging again that's how good these players are. Don't let them go elsewhere! The Time to Act is now!
More to come….
May 2023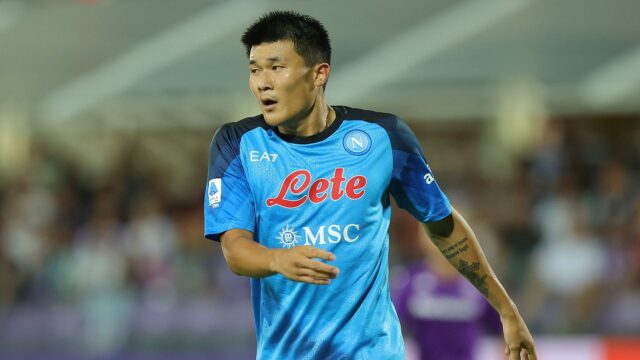 Griffochaz
Napoli centre-back Kim Min-Jae and Juventus midfielder Adrien Rabiot are two names heavily linked with Manchester United with deals reportedly in progress. South Korean international Kim Min-Jae, who signed from Fenerbahce last summer, has played a massive part in winning...
August 2022
July 2022
June 2022