Man United Fans To Protest Outside Old Trafford On 13th November
Griffochaz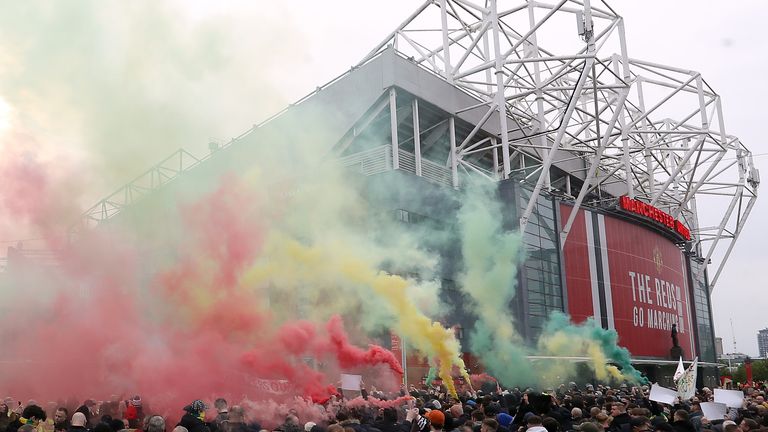 Man United fans are set to protest outside Old Trafford on Saturday 13th November at 3pm to make their feelings known about the state of the club.
The Man United fanbase are disappointed with the way this club is run and the failure to sack manager Ole Gunnar Solskjaer following heavy defeats to both rivals Liverpool and Manchester City has caused this scheduled protest.
The protest is being branded with the hashtags #GlazersOut and #OleOut.
🚨⚽ | NEW: Manchester United fan's are planning a protest outside Old Trafford on the 13th of November. They will protest Glazer's out along with Ole out. pic.twitter.com/eHFjWVfpVu

— Football For All (@FootballlForAll) November 8, 2021
This will be the second major protest against the club this year after last season's home game against Liverpool had to be postponed following a group of fans breaking onto the Old Trafford pitch in anger over the proposed European Super League that subsequently fell through.
The Lowry Hotel where the players stay the night before a game was also targeted for protest delaying the players arrival to the ground.
Saturday November 13th falls right in the middle of an international break which many fans see as a perfect opportunity to sack Solskjaer and line up an alternative even if it's to the end of the season.
Man United currently sit 6th in the Premier League, 9 points off the top which has piled scrutiny on the manager and the owners to make a change.
Despite the poor form of late, the board are reportedly more committed than ever to Ole and feel he is the man to turn these fortunes around.
Brendan Rodgers is rumoured to be lined up as a replacement for Solskjaer come the end of the season with Ralf Rangnick being talked about as an interim til the end of the campaign.
The protest is happening Saturday November 13th at 3pm at Old Trafford.