Erik ten Hag Will Become Manchester United Manager HERE WE GO!
Griffochaz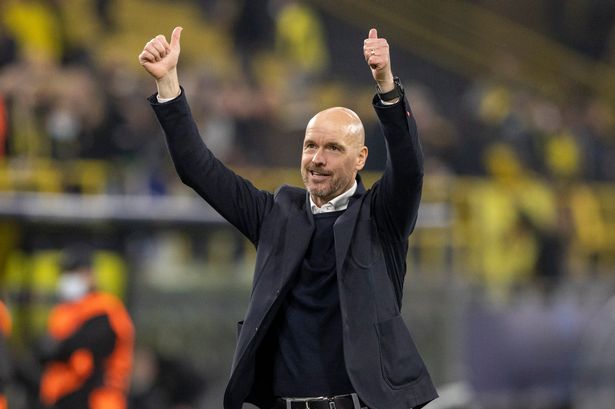 Ajax manager Erik ten Hag will become the new Manchester United manager.
Fabrizio Romano confirmed the news earlier today;
Erik ten Hag to Manchester United, here we go! Agreement on contract now set to be completed. Mitchell van der Gaag, priority candidate for coaching staff. 🔴🤝 #MUFC

Ajax & Man United in contact to discuss €2m clause – announcement timing depends on this [not today/tomorrow]. pic.twitter.com/byQvO8Pkn5

— Fabrizio Romano (@FabrizioRomano) April 18, 2022
Rumours strongly linked the Dutch coach to the job but the news has now be confirmed after the two parties have agreed terms.
The club have been looking for a manager since sacking Ole Gunnar Solskjaer last November.
It is not yet known whether current interim boss Ralf Rangnick will be honoured with his desired consultancy role at the club.
Reportedly, there was a setback in negotiations as ten Hag wanted clarity over his power in the transfer market.
Man United have also prioritised Ajax assistant manager Michael van der Gaag to join ten Hag as part of his coaching staff.
Former Newcastle United boss Steve McLaren is also in talks to join the team.
Erik ten Hag has won two Eredivisie titles and two KNVB Cups while at Ajax.
He also reached the semi final of the Champions League in 2019, which was seen as an overachievement by many.
However, more recently, he lost out of winning his third KNVB Cup by losing 2-1 to PSV.
His playing style is all about attacking and mirrors similar aspects of Ralf Rangnick's game.
A ten Hag side must press as a team in order to win the ball back high up the pitch and the defence must play a high line.
The passing must be short and quick with the aim of getting a shot off at goal as swiftly as possible.
The official club announcement is expected later this week but it's all but confirmed that the Dutchman will be in the dugout next season.
Are you happy with this appointment? Can ten Hag bring back the glory days? Let us know your views down below.