Cristiano Ronaldo Suspended From Squad To Face Chelsea
Griffochaz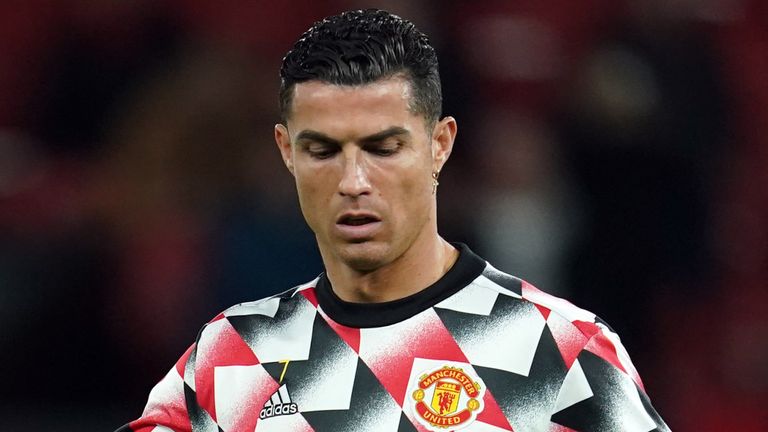 Manchester United have announced that Cristiano Ronaldo will not be a part of the squad to face Chelsea on Saturday after prematurely walking down the tunnel in the club's 2-0 win over Tottenham.
Laurie Whitwell broke the news earlier this evening;
Cristiano will be banished from first-team squad after refusing to come on against Tottenham Hotspur.#MUFC statement confirms he won't be part of Chelsea squad. @TheAthleticUK understands he won't train with seniors either.

Erik ten Hag's call.https://t.co/tSK8Q79k5y

— Laurie Whitwell (@lauriewhitwell) October 20, 2022
The statement also states the 37-year-old will not train with the senior players and that the decision to suspend Ronaldo from the squad was Erik ten Hag's.
Before this announcement, Chief Football Writer of the Daily Mail Chris Wheeler confirmed that Cristiano refused to come on as a substitute before storming down the tunnel.
He also believes that the relationship between Cristiano Ronaldo and Erik ten Hag has reached breaking point with both parties wanting the player away from the club.
EXCLUSIVE: Cristiano Ronaldo REFUSED to come on as a late sub in Man United's win over Tottenham, before he stormed down the tunnel and out of Old Trafford before full-time
via https://t.co/NRZglgmXyL #mufc https://t.co/b6iIimGV9G

— Chris Wheeler (@ChrisWheelerDM) October 20, 2022
It is said that the club's hierarchy fully support the actions manager Erik ten Hag has taken.
Despite this drama, Manchester United are still coming off of an impressive 2-o win over Tottenham.
United travel to Chelsea on Saturday with kick-off scheduled for 17:30BST.
Do You Agree With Erik ten Hag's Decision? Let Us Know Below