8 Ups and 5 Downs From Ole Gunnar Solskjaer At Man United
Griffochaz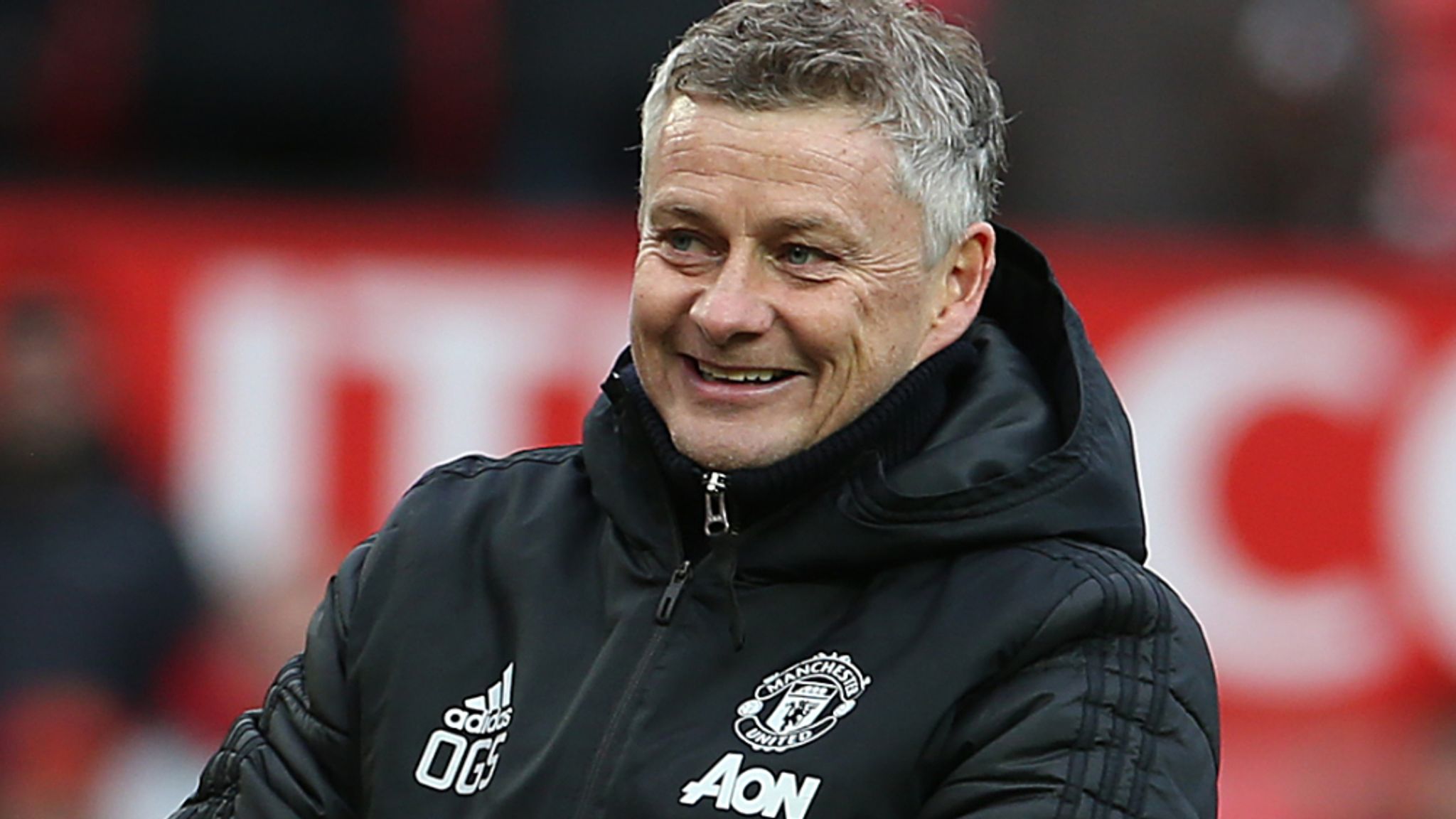 The 3-year fantasy of Ole Gunnar Solskjaer as Manchester United manager is over after the Norwegian was sacked following a 4-1 defeat to Watford last month.
Ole has been on the edge of the sack for some time now with results going against him and the club throughout this season and the loss to the Hornets was the final straw for the United legend.
So as the Ralf Rangnick era rolls on, let's throw it back and reflect on Ole Gunnar Solskjaer's tenure as Man United manager and look at the good, the bad and the ugly of his spell.
DOWN – INCONSISTENT TACTICS
The myth of Ole Gunnar Solskjaer having no tactics was thankfully debunked fairly earlier into his reign at Man United but the issue with the Norwegian was the inconsistency of these tactics.
One game there would be one style and next game there may be another and that is good for no one especially the players who have to adapt to these ways of playing frequently.
Ole was very reactionary to what the opposition was going to do which as a manager of an elite squad like United's you shouldn't really be doing often.
Maybe Solskjaer didn't truly believe in his own tactics hence why he made constant tweaks week in week out.
The style of football was both good and bad so doesn't feature on this list but that in itself is another case of the inconsistency in the tactics.
DOWN – STUBBORN SOLSKJAER
In my opinion, Ole's stubbornness with picking certain players is what cost him his job.
Harry Maguire, Luke Shaw, Scott Mctominay and Fred are 4 players who were always favourites under Ole and would get picked regardless of their form which sends completely the wrong message out to other players wanting to push into the team.
You can see why he kept faith in these players because he clearly trusted them and wanted to be proven right but part of the art of football management is admitting when you are wrong and you have to change it up and unfortunately Ole couldn't admit that McFred was just not a winning formula.
His reluctancy to play Donny Van de Beek or Jadon Sancho consistently is just another example of Ole being a stubborn manager and wanting to prove doubters wrong.
This meant he only used a selection of 14-15 players so the use of the overall squad was ultimately his downfall.
DOWN – LOSING THE OLD TRAFFORD MAGIC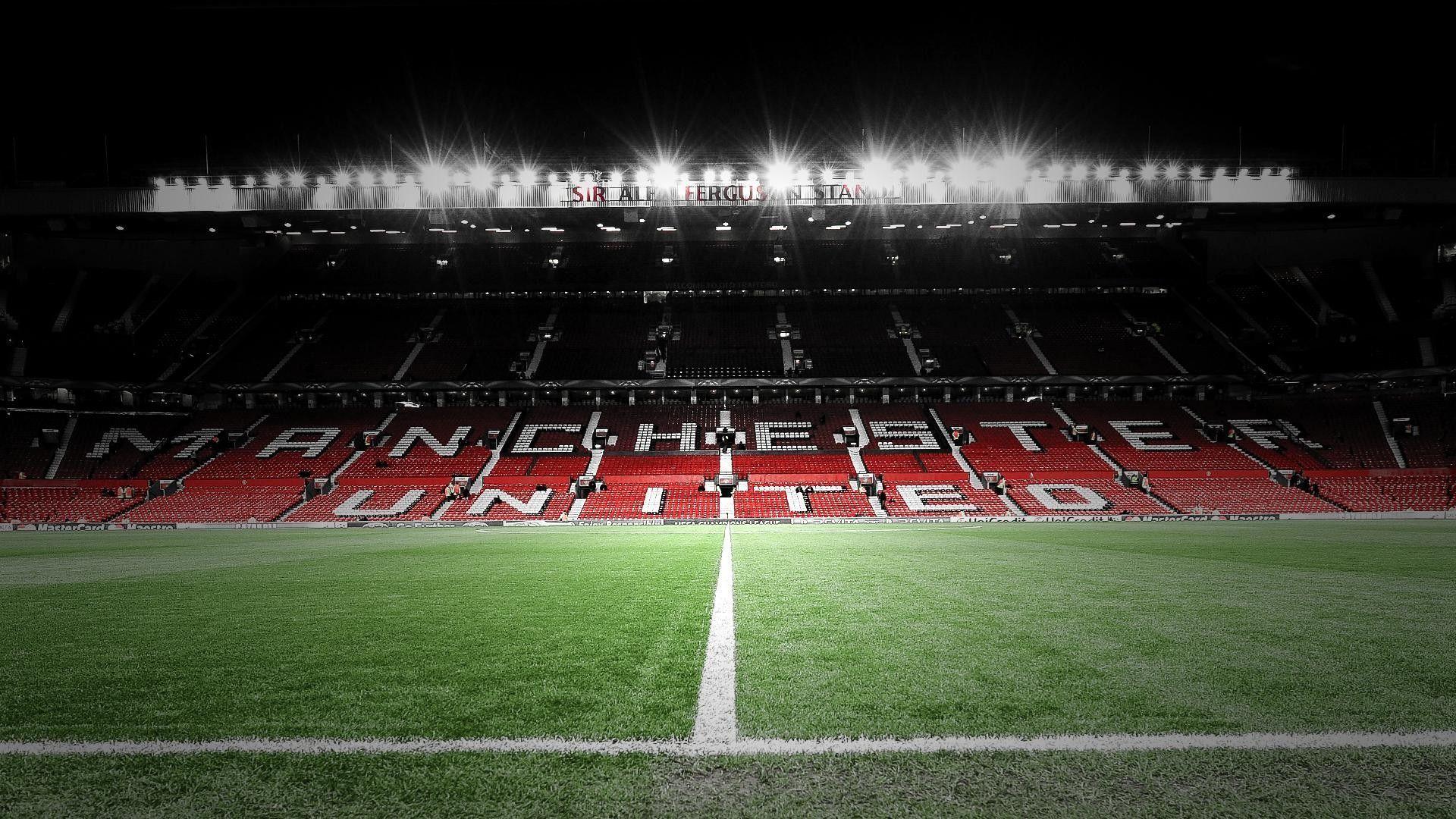 Under Solskjaer, Man United just didn't look quite right when playing at Old Trafford.
The away form speaks for itself but teams would rock up at Old Trafford and take the game to United which is unthinkable considering what "The Theatre of Dreams" used to be.
A team's home stadium should fill the opposition with dread and fear but even the likes of Norwich and West Brom would come to United optimistic for some form of result.
Let's hope Rangnick tightens us up at home and Old Trafford can become a fortress once again.
DOWN – LACK OF TROPHIES
When it all boils down to it, Man United is about trophies and sustained glory and those two things never came under Ole.
His closest success was the Europa League final that we lost on penalties to Villarreal and that was the start of the downfall of this great club.
I honestly feel if Ole had won that tournament then he would still be in a job and we would be up there with the likes of Chelsea, Liverpool and City.
Unfortunately, it wasn't to be and Ole becomes the first manager post-Fergie to not win a single piece of silverware, something that will not go well on the CV.
DOWN – THE WAY IT ENDED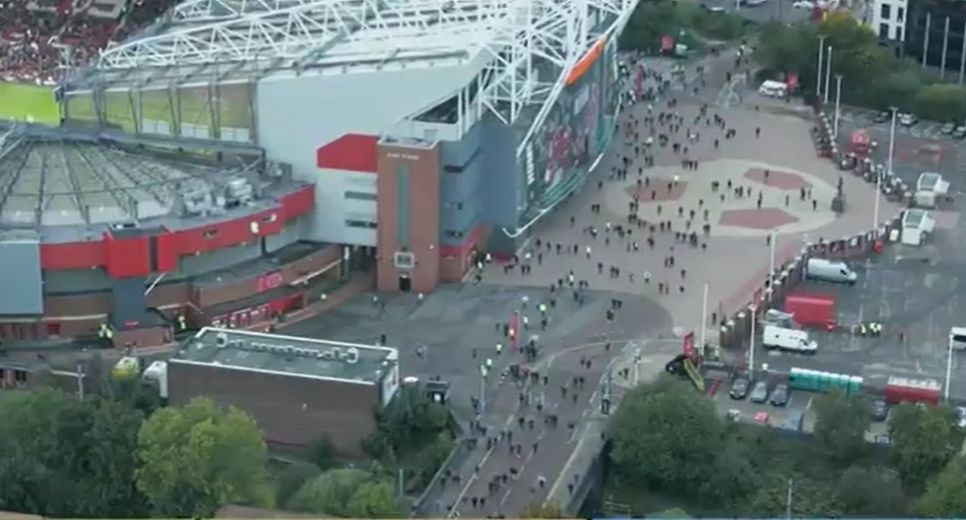 No one wanted a Man United legend to fall quite like the way Ole did towards the final few months of his tenure.
Fans began to turn on him and even some were wanting the team to lose so the manager would get sacked.
You can never hate Ole for the moment he gave us in 99' and the countless other goals he has scored in his United career but the way his managerial run ended might put a dimmed light over that for some fans.
UP – NEVER LOST THE DRESSING ROOM
This is a contentious point but I don't feel Ole Gunnar Solskjaer ever lost the majority of the dressing room.
Baring a few notable names, the likes of Ronaldo, Fernandes, Shaw, Rashford, Greenwood still respected Ole and gave their best whenever they put on a Man United shirt.
Even when he first came in, the dressing room was in tatters with the state that Jose Mourinho left it in and Solskjaer did a great job in restoring respect and love between manager and player which is so crucial in today's game.
Ole was a very inconsistent manager, as previously mentioned, but one thing I feel did remain throughout the 3 years was his relationship with the dressing room.
UP – HIS HANDLING OF THE POGBA SITUATION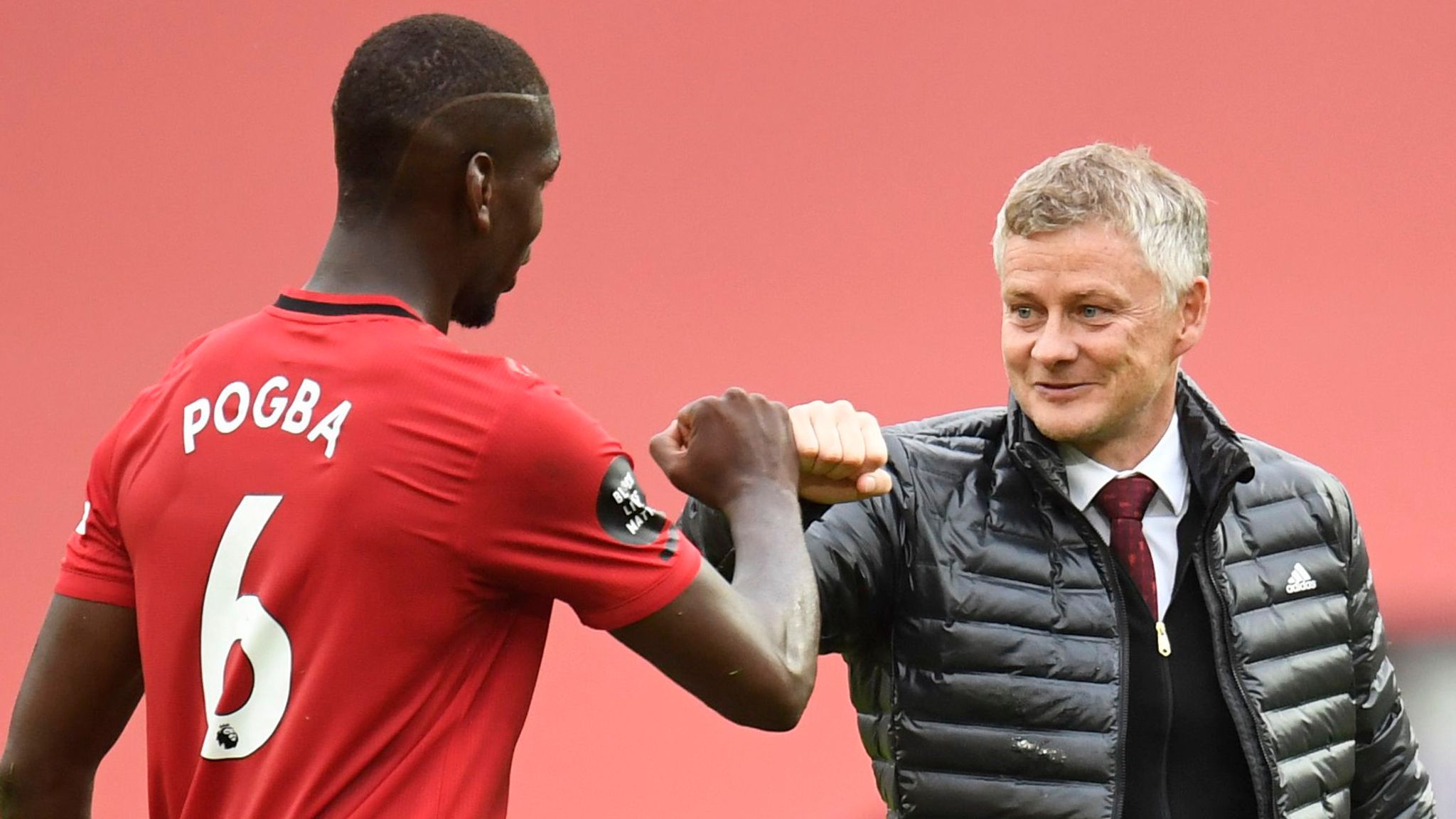 Paul Pogba has caused more problems than he has solved since returning to Man United in 2016 and the most notable example of this is last season when his agent Mino Raiola publicly stated that Paul Pogba was to leave Man United.
In any case, this is terrible for the club but 24 hours before a critical Champions League encounter with RB Leipzig just adds to the nightmare.
Most managers would just drop him all together or act like nothing was said and go on like normal but Solskjaer found the right balance between the two which kept a talented Paul Pogba playing while sending a message that this sort of behaviour is unacceptable.
Not many know what goes on behind the closed Carrington doors but credit must be given to Ole and whoever else for how they handled a very unfair and difficult situation.
UP – THE RISE OF MASON GREENWOOD
Let's start this entry by saying not many managers in world football could not utilise a youngster with the talent of Mason Greenwood but Solskjaer had the job and he did it well.
Ole gave Mason his senior debut in March 2019 when he subbed the Englishman on for Ashley Young during a 3-1 win against PSG in the Champions League.
Since then, Greenwood has matured really well and is now become a dependable player of the team.
Not to mention, Ole has brought in 3 strikers during Greenwood's development which he can further learn off of.
Mason can learn the positional sense and striking ability from Cristiano Ronaldo, the pressing and running ability of Edinson Cavani and even a few tricks off former loanee Odion Ighalo and this isn't even mentioning the tutoring he would have been getting from the main man himself, Ole Gunnar Solskjaer.
Greenwood's career has got off to a good start and we shouldn't discredit Ole's role in that.
UP – RASHFORD REBORN
Marcus Rashford enjoyed life under Louis Van Gaal, who first introduced him into the team, and thrived under Mourinho in a defensive system but Rashford's best moments came under Ole.
His performances were on the whole good and his numbers of goals and assists skyrocketed under the Norwegian.
Marcus also became a clutch player, similar to our very own Cristiano Ronaldo, and that helped us through games and ultimately dragged us up the table.
Ole should be praised for the levels Marcus Rashford has got to and can get to further.
UP – THE REBUILD
The biggest positive from Ole's tenure is the rebuild he reigned over.
Jose left an ageing squad on massive contracts with players who weren't United standard and Solskjaer's main job was to change that and change that he did.
The sales of Marouane Fellaini, Alexis Sanchez, Romelu Lukaku, Matteo Darmian, Chris Smalling, Ashley Young and Antonio Valencia all needed to leave the club and Ole managed to offload the lot of them.
The Norwegian then rebuilt the squad with players like Aaron Wan Bissaka, Harry Maguire, Raphael Varane, Donny Van de Beek, Bruno Fernandes, Jadon Sancho and of course Cristiano Ronaldo.
Rangnick now has a superteam at his disposal and that is all thanks to Solskjaer and his job of rebuilding the club following Jose's left mess.
UP – HIS DEALING WITH YOUTH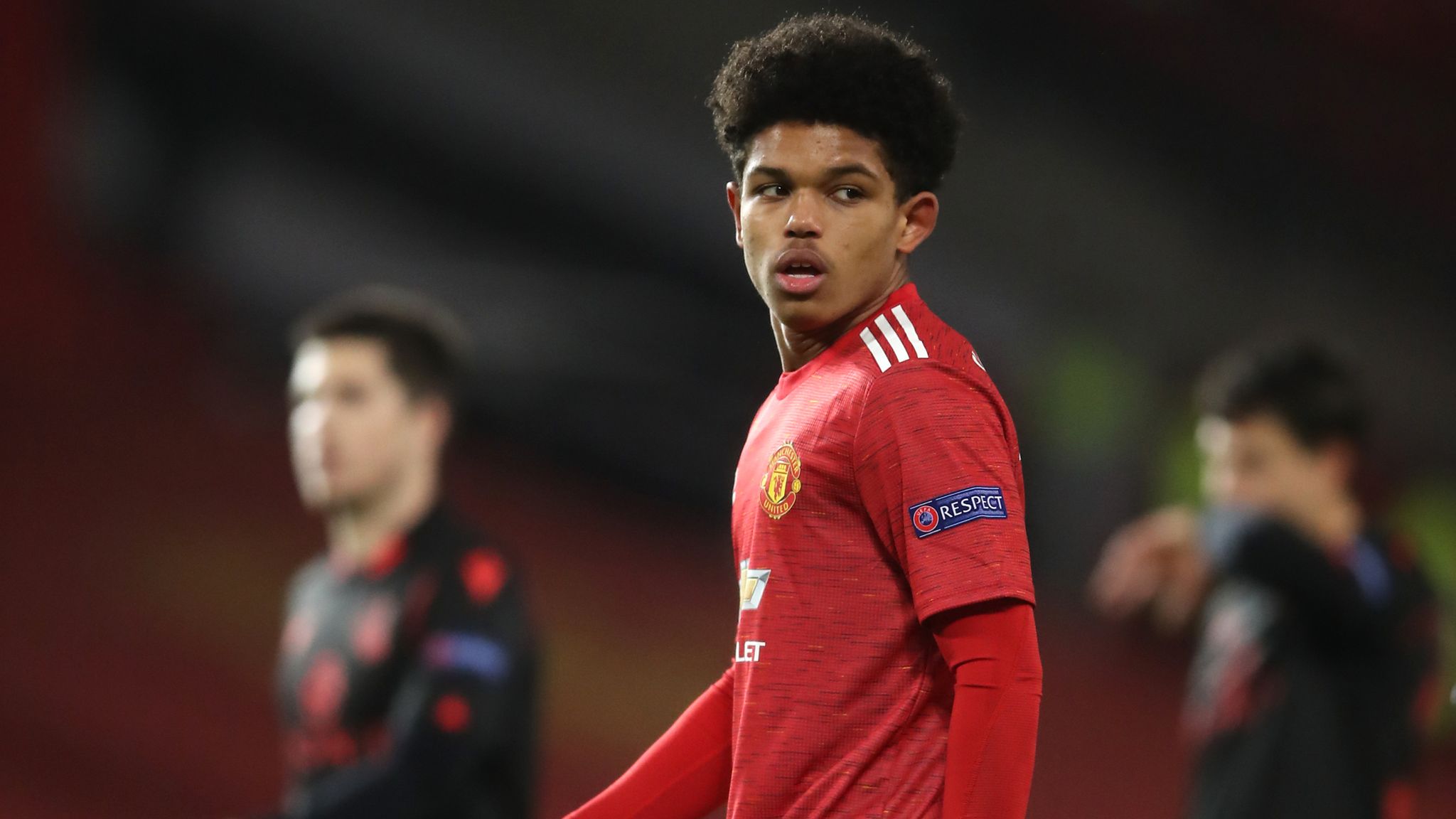 Ole's handling of the youth is often criticised but I don't see a problem with the way he handled it. As previously mentioned, he brought through Mason Greenwood while giving the likes of Anthony Elanga a run in the team.
Players like Teden Mengi and James Garner were loaned out to gain more experience rather than rotting in the squad reserves.
Ole may not have played the youth of Man United enough but his handling of them is certainly beneficial for their careers.
UP – REDEFINING THE CULTURE
Understandable, this isn't the biggest point but it is worth mentioning.
Ole Gunnar Solskjaer always dressed to impress when managing United and his change in culture to get the players to do the same was well received by fans when he first came into the job.
It's a simple thing but that more professional look from the players when they arrived for a match made Man United look like a respectable club.
UP – THE AWAY GLORIES
Ole may be gone from United's book but he is still a part of the Premier League record books.
Man United went 29 unbeaten away from home during the course of the pandemic which broke the Arsenal invincible record of 27.
It's not the best record to have but consistency away from home is a good foundation in which to build and Ole shaped his team to always respect the place they were playing while maintain a great historic run.
Do you look back fondly on the Ole era? Let us know in the comments below.