5 Things We Learnt From Manchester United 0-1 Wolves
Griffochaz
Ralf Rangnick suffered his first defeat as Man United manager as Wolves conquered a subpar United side at Old Trafford.
The Red Devils never really got into 2nd gear in this match and were second best for the entirety of the 90.
But after keeping an agressive Wolves at bay for 80 of those minutes, it was a different Portuguese international that broke the deadlock.
Joao Moutinho fired home from outside the box to give Wolves a cruical 1-0 win away from home which takes them 3 points behind Manchester United.
So as Rangnick struggles to find momentum, we look at 5 things we learnt from the humbling defeat at Old Trafford on Monday.
5 – PHIL JONES CAN STILL DO A JOB
Phil Jones made his long awaited return to a football pitch against Wolves and after the initial shock and slight excitement to see the cult hero back in a Man United shirt in nearly two years, fear began to set in.
However, Phil, along with December Player of the Month David De Gea, were the only two players who can hold their heads high after that woeful team performance and considering Jones hasn't play in 700+ days, that is pretty alarming.
Man United have struggled defensively this season and Harry Maguire has been far from captain fantastic and with injury, Covid and international issues for the backline, Phil Jones could be relied on more in the coming few weeks and after that performance against Wolves, it's not as big an issue that we once thought it would be.
4 – RANGNICK'S JOB IS FAR BIGGER THAN WE THOUGHT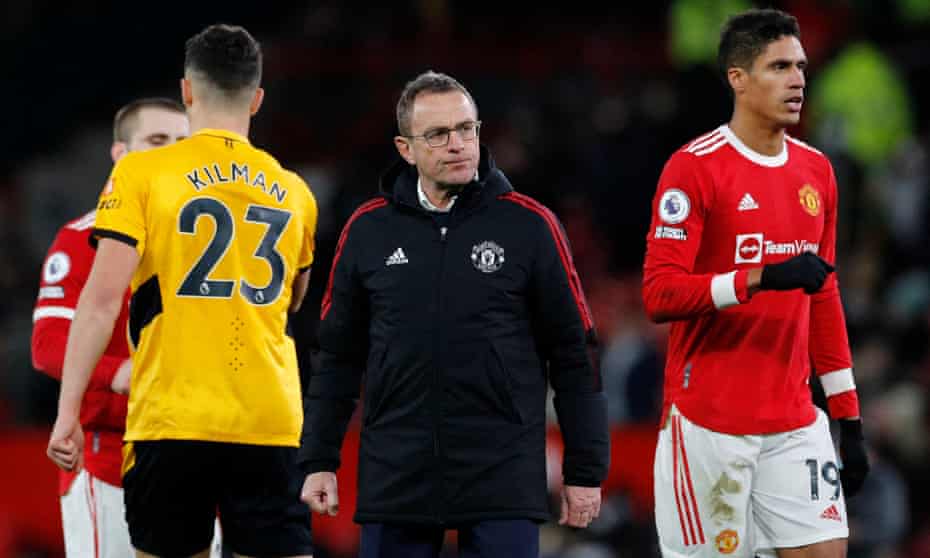 Let's not kid ourselves, when Rangnick was appointed interim manager for the remainder of the season, we hoped that the German would have a similar impact to that of his former student Thomas Tuchel at Chelsea.
While he can still have a similar impact to the Champions League winner, his job is far bigger than he and even we thought it was.
There are certain players whose time is running out at Man United and it's Rangnick's job to identify those who don't have a future at the club.
In all fairness, Rangnick's job as manager isn't to fix everything because he is only in the position for 6 months, but once he takes up a consultancy role in the summer, the major changes can come and the future of Man United can look brighter.
For now, United fans just have to accept this is another nothing season unless Rangnick can pull up trees in Europe and recreate a Tuchel after all.
3 – EVEN THE BEST NEED SERVICE
Cristiano Ronaldo is an easy scapegoat which is a testament to the standards he has set himself down the years but even the best of the very best needs service.
Ronaldo has never been a striker who can create bundles of chances for himself so we need to start supplying the Portugal international so he can reach the numbers we all know he can.
Mason Greenwood and Jadon Sancho were responsible for feeding in Ronaldo against Wolves and to put it bluntly, both of them saw headlines for themselves.
We need to coach the selfishness of the English pair out of their games and then Ronaldo may have the chance to score on the regular because we all know if you give the ball to Cristiano, he will score you goals.
2 – MAN UNITED MIDFIELD ISN'T THAT GOOD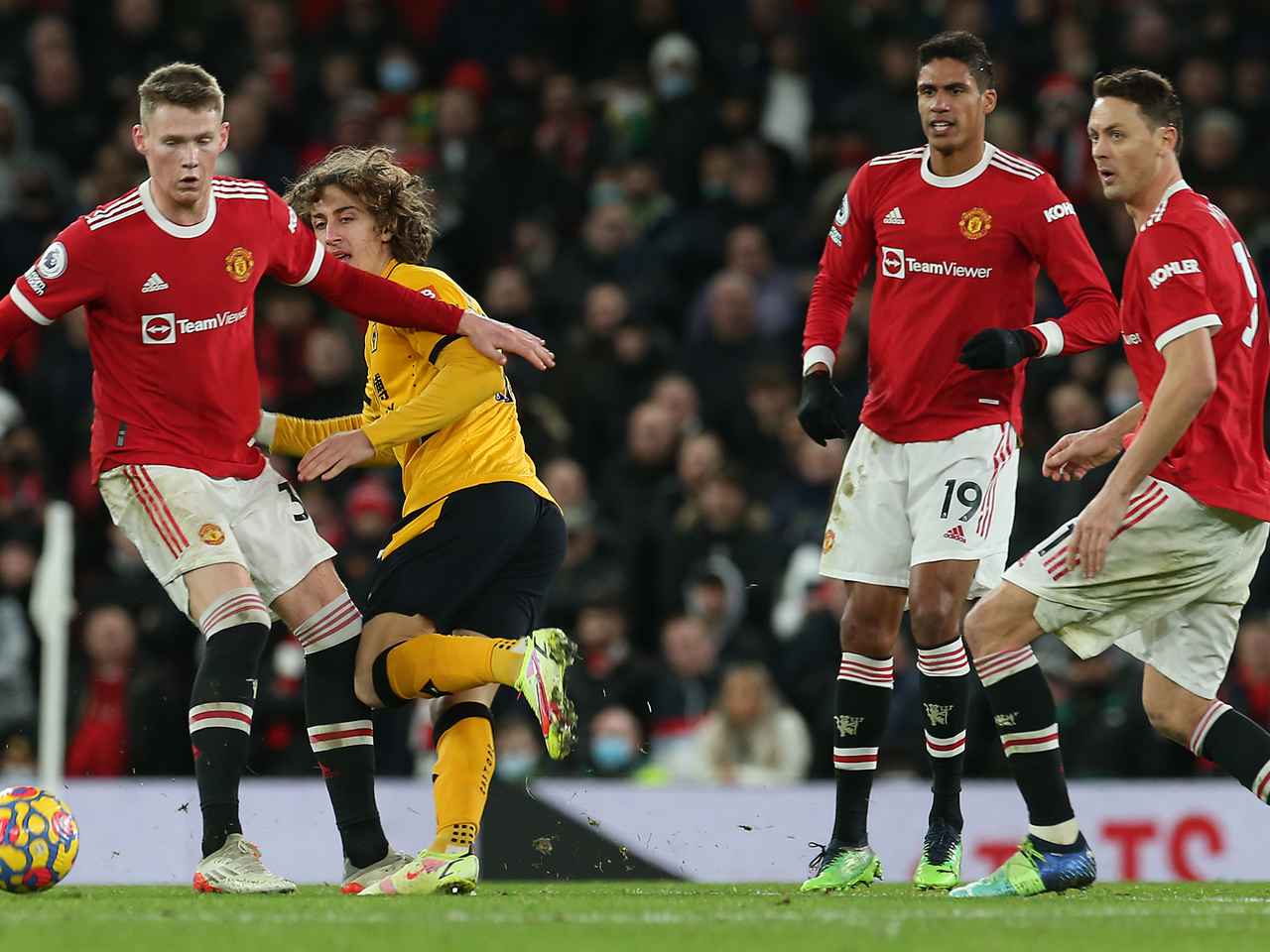 If you look back at most of Man United's poor results this season, you could shift the blame directly on the midfield because truth be told it's not very good,
If you compare Matic and Mctominay to most midfields in the league then the results would be alarming.
For example, Wolves have a far superior midfield to ours and no disrespect to the Portuguese duo of Ruben Neves and Joao Moutinho but that should never be the case.
Man United have a good set of defenders and a boatload of attackers but there is a gapping hole in the middle of the park and that will always be United's downfall until reinforcements are brought into the football club.
1 – RASHFORD MAY HAVE ALREADY REACHED HIS PEAK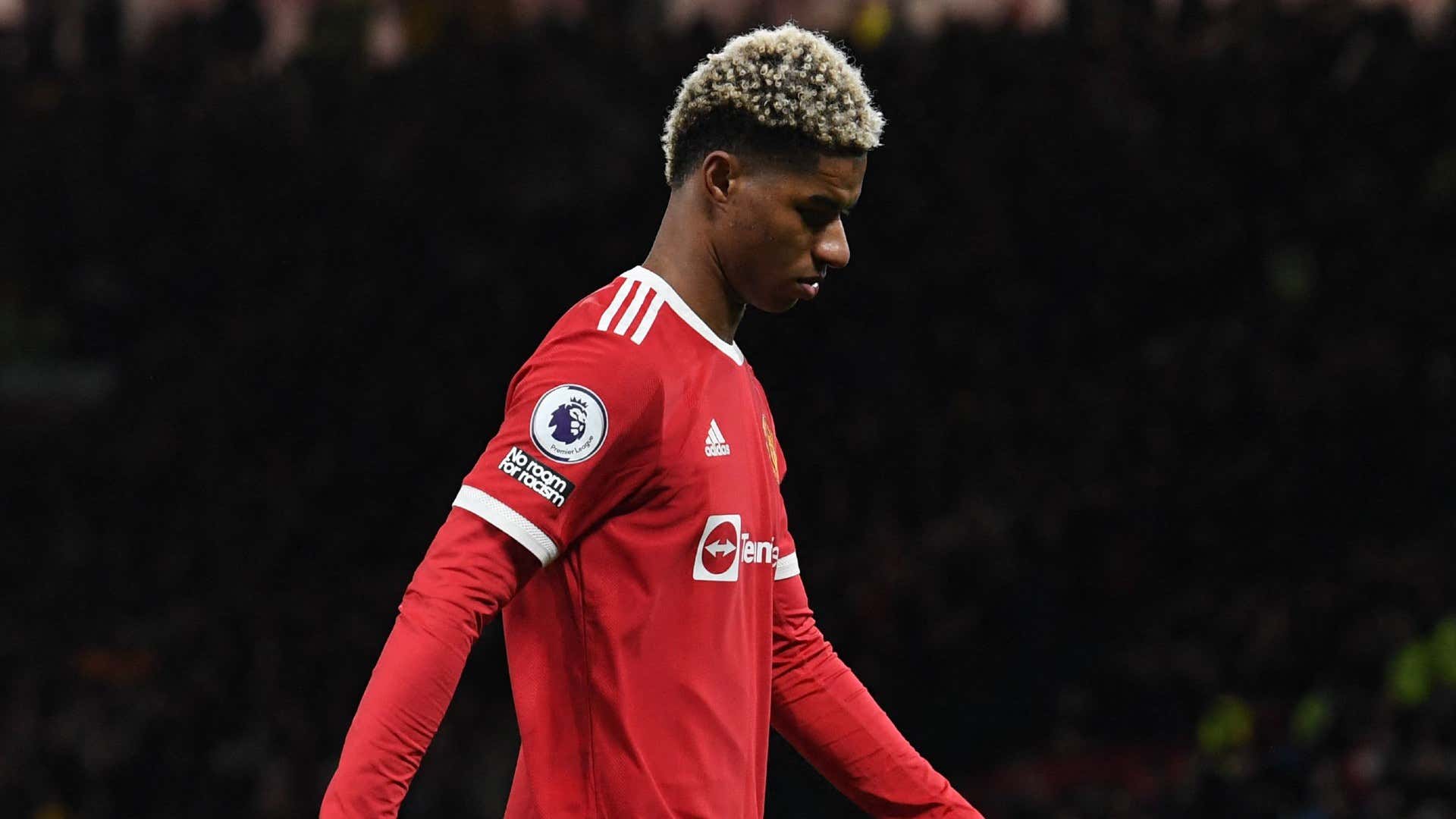 This entry hurts me as I write it but maybe it is time to admit that Marcus Rashford has already reached his peak as a Man United player.
Don't get me wrong, Marcus represents Man United more than any other player with his off field work and his rise from the academy but his poor form has lasted for a worryingly long time and I'm beginning to think if the 24 year old has already reached his highest of highs at the club.
The last few seasons he has been bordering on world class with his attacking contributions but since those have dried up, he hasn't been able to help the team in any way.
I'm on my knees for Marcus to rediscover that form from the past few seasons because if he does then Man United will be flying but I am concerned that maybe his best days as a Manchester United footballer are behind him.
What else did we learn from the game? Let us know down below.