5 Potential Replacements For Paul Pogba
Griffochaz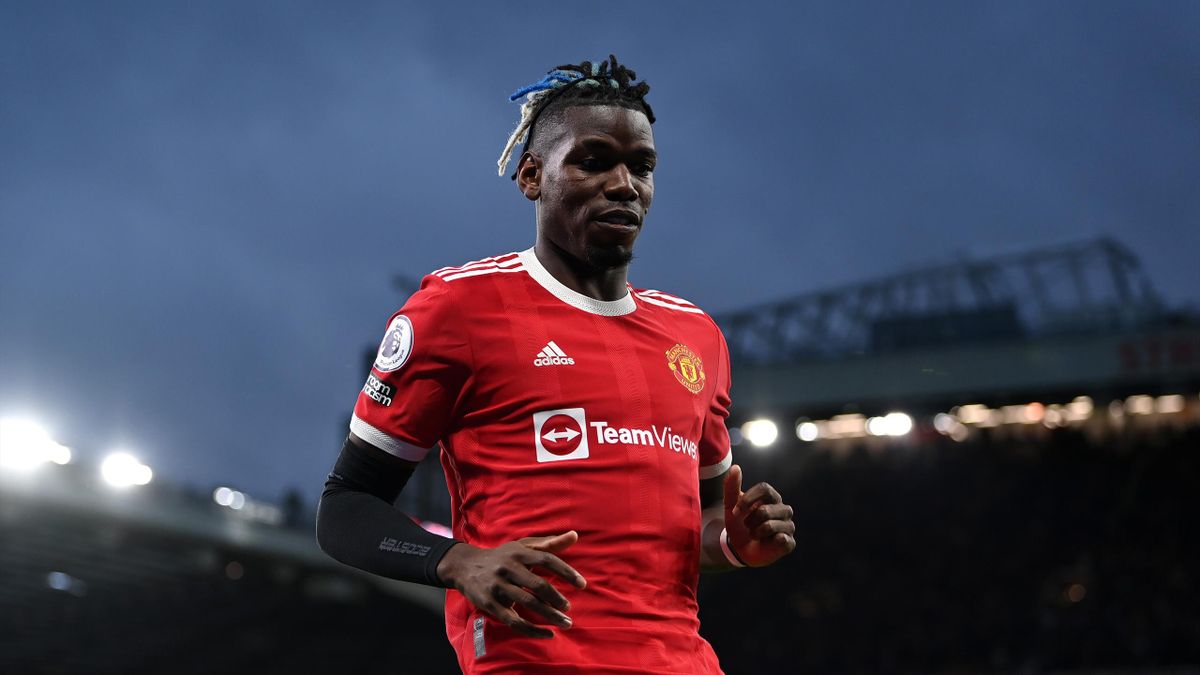 Man United have been on a constant rollercoaster ride with Paul Pogba since his return to the club in 2016.
The Frenchman, who started off in the United academy, was always touted as having the potential to be one of the world's greatest ever midfielders and at a then functioning Man United system, it looked like the table was already laid for Paul.
However, after just 3 appearances for the club, Sir Alex Ferguson didn't see a future for Pogba so let him go on a free to Italian side Juventus.
It was at Juventus under managers like new Spurs boss Antonio Conte and Massimiliano Allegri where the midfielder really started to reach his potential, winning countless league titles and Italian cups and getting in Team of the Years.
He then became the world's most expensive player at the time by returning to Manchester United for £89m in 2016.
His time at United has included a League Cup, Europa League and Community Shield win but nothing to rival the heights of his Juventus days.
His injury record mixed in with his inconsistency always leaves him a way away from team of the season conversations and with the likes of Kevin De Bruyne showing him up year in year out, Pogba couldn't become the face of the Premier League like many expected.
Perhaps Pogba's greatest success comes when donning his blue shirt for France on international duty.
Winning the World Cup in 2018, in which he played a huge part, has made Pogba one of the most successful midfielders in world football and recently being a part of France's 2021 Nations League win is just another accolade to add on the Frenchman's list.
But at United it's just never gathered enough momentum for individual awards and club trophies and his agent Mino Raiola has noticed this.
When talking about Pogba, the inconsistency isn't just exclusive to the pitch but his attitude as well has been questioned by many down the years.
In the summer of 2019, Paul Pogba made comments while on international duty hinting that his United career was coming to an end with interest from Juventus and Real Madrid, his dream club, circulating.
Then in the beginning of December 2020, Mino Raiola came out and said "I can say it's over for Paul Pogba at Man United" right before a crucial Champions League game against RB Leipzig, a match the team ended up losing.
Since then, Paul has remained very quiet over his status but looking at the current situation at the club, you wouldn't blame Pogba for wanting to go elsewhere and try to win a Champions League which is easily done when his contract expires in just over 6 months' time.
Could Paul Pogba really leave the club on a free for the second time? It's looking increasingly likely as the days tick down.
So where does that leave Man United?
While Pogba has never really given us his full potential, he has still been a great player for the club and glimpses of his quality, like the 7 assists to start this season, have shone through.
But Man United will need to replace a man of Paul Pogba's undeniable talent with a central midfielder who can offer United similar numbers and quality.
Now, in my opinion, there isn't a single player that can replaced everything Paul Pogba has in abundance because his set of skills are so unique however there are plenty of players out there that could give us what we thought we were getting with the Frenchman when he re-signed in 2016.
So who could replace Paul Pogba if he decided to run down his contract and leave for a free, again, in the summer?
5) Tanguy Ndombele
Hear me out on this one.
Tanguy Ndombele has had a similar trajectory at Spurs to that of Pogba at United. A French midfielder will bundles of talent that hasn't quite hit their stride since coming to the Premier League.
Tanguy signed for Tottenham for £55m in 2019 when Mauricio Pochettino was manager and, in timing, coincided with the start of the Spurs downfall post Champions League final.
Ndombele did get minutes under Poch but when Mourinho came in to replace the Argentine, Tanguy was ousted out and us United fans know all too well about that.
Then under Nuno he got a good about of gametime but playing more as an attacker in a system that wasn't attacking at all.
Now under Conte he could thrive being part of the central midfield three in the 3-5-2 formation but does he give the new Spurs era time or is the Frenchman wanting a new challenge away from London?
Everytime I have watched Ndombele play a few games in a row he has looked physical dominant against fellow midfielders and can string a few worldie passes together, similar to Pogba.
He turns 25 in December so is still on the cusp of his expected prime years and if United want to take a risk with replacing Pogba then they should look no further than his fellow countryman.
4) Aurelien Tchouameni
Another Frenchman that could fill the boots of Paul Pogba.
Aurelien Tchouameni is probably the most undiscovered player of this list playing with AS Monaco in Ligue 1.
You may have heard his name being linked as part of Man United's endless hunt for a defensive midfielder in the summer but the beauty of the 21-year old is he can play both as a defence and attack minded midfielder which is exactly what the club needs.
A CDM is clearly priority but a partner next to him that can contribute to both defending and attacking is perfect and Aurelien has that.
He's the second youngest on this list and has loads of time to grow further and find himself more as a midfielder but by early viewings, this guy looks a solid player.
Now similar to Ndombele, Tchouameni is a risk and with only 2 goals and 4 assists last season, United may need someone with more attacking output to replace the might of Pogba however this young choice could mature into a player you just can't miss out on.
3) Ruben Neves
Similar to Tchouameni, Ruben Neves is a name that has been more linked with the vacant CDM position more than a Paul Pogba replacement however we have seen in the past what the Portuguese can do in a more attacking role.
When Wolves first signed him from Porto in 2017, they were in the Championship and as you would expect, Ruben lit up the second tier with his wonderstrikes and deadly eye for a pass and he has continued to deliver those standards in the Premier League.
Ruben has recorded 21 goals and 10 assists in his 187 appearances at the Midlands club which are numbers slightly lower than Pogba's at United.
With that being said, goals aren't critical when playing behind an attacking midfielder like Bruno Fernandes because he will take care of that but it is something that the Pogba replacement needs to add to the team.
Neves will also have those Portuguese connections with Bruno and Ronaldo which will in effect help the squad ten-fold.
His Premier League and European experience will help massively and with Neves still only being 24-years old, he is still yet to reach his full potential.
2) Jude Bellingham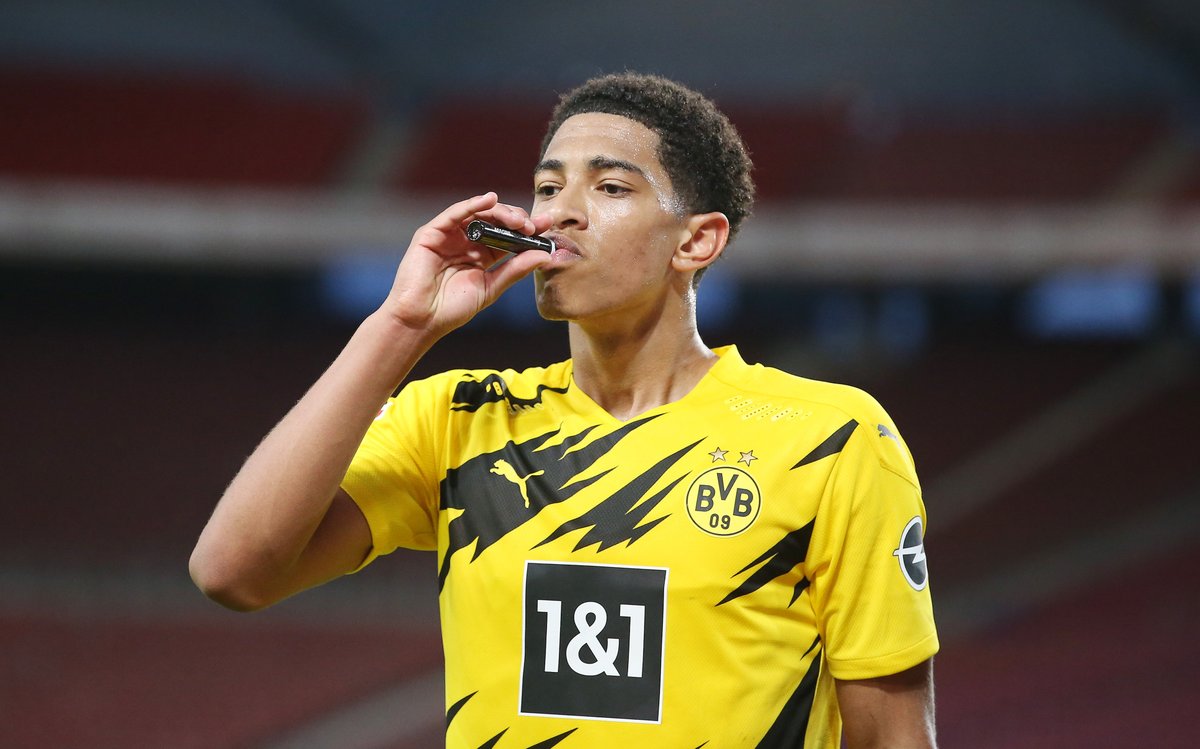 There is no doubt in my mind that Jude Bellingham is going right to the top of the footballing mountain. The kid is unreal.
At only 18 years of age, Bellingham is already an established international in a stacked England setup and is controlling midfields in the Champions League and Bundesliga for Borussia Dortmund so taking the step up to Manchester United should be no trouble for the youngster.
7 goals and 12 assists is no mean feat for an 18 year old and those numbers will natural shoot up when in the red of Man United.
The club showed Bellingham around Carrington before his move from Birmingham to Borussia Dortmund so Jude is clearly interested but can United finally get the deal done for one of the best youngsters in world football?
Jude Bellingham would be the ideal replacement for a player like Paul Pogba.
1) Youri Tielemans
The signing of Jude Bellingham would be more for the future than for now however Youri Tielemans is the perfect man to fill Paul Pogba's boots ASAP.
Since his move from AS Monaco to Leicester City, Tielemans has made a massive name for himself in both the Foxes' setup under Brendan Rodgers and in the Belgium setup under Roberto Martinez.
His attacking output of 20 goals and 22 assists since moving to England are numbers that would fit right into the midfield at Man United and it would be like Paul Pogba never left.
Youri can spot a pass and execute it to perfection 9 times out of 10 and that is exactly what we need in a Pogba replacement.
Unlike our current #6, Tielemans does take his box-to-box role literally and will be making crucial blocks and tackles at one end before firing home a 35-yard screamer at the other.
Now, Brendan Rodgers seems to be the favourite to succeed Ole Gunnar Solskjaer if the Norwegian is sacked and that would only increase the likelihood of the Belgian coming to Manchester.
He is 24-years old so still has many years of development left before he is reaching his expected peak which is scary when you consider how good Tielemans is already.
In my book, there is no better option for an immediate Paul Pogba replacement than the Youri Tielemans.
Who do you want to replace Paul Pogba? Let us know down below.