2 Ups and 5 Downs From Burnley 1-1 Manchester United
Griffochaz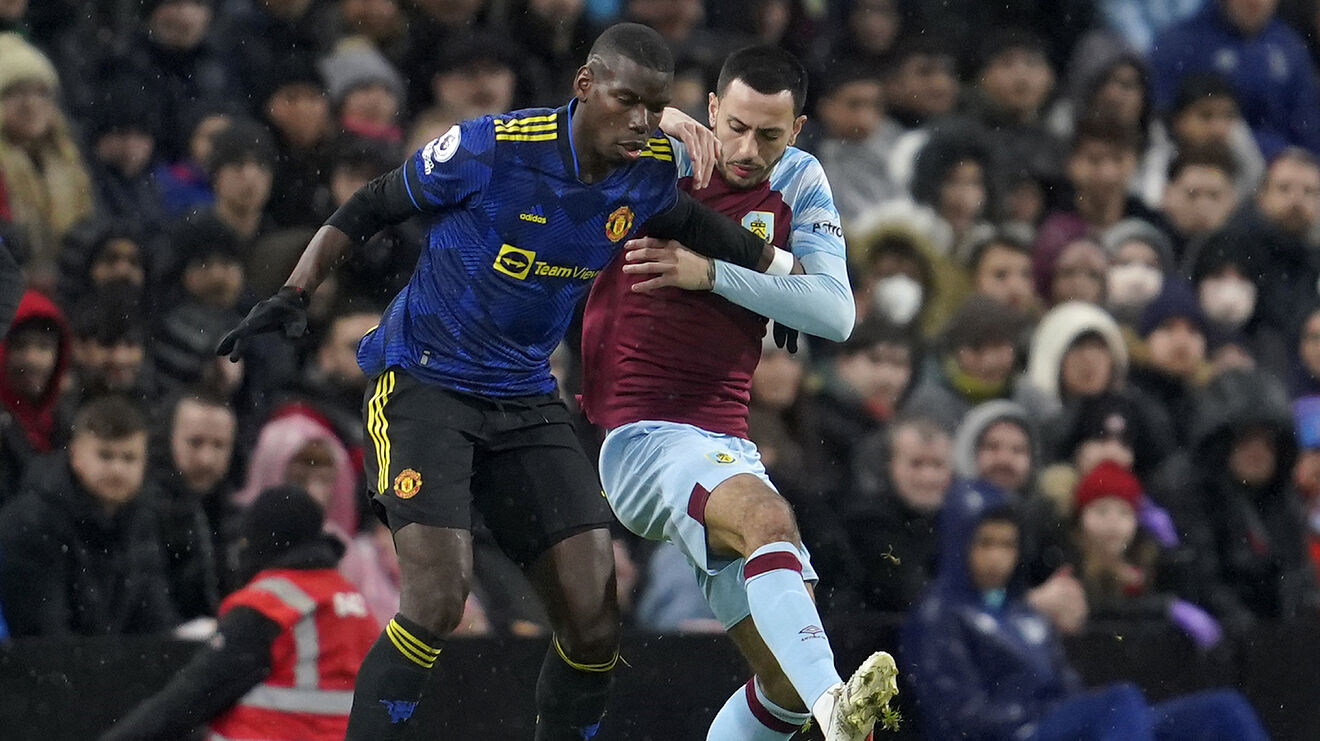 Everytime you think it can't get any worse, it seemingly does.
Manchester United travelled to bottom of the league Burnley looking to steady themselves after a shocking FA Cup exit at the hands of Middlesbrough on Friday.
The club are rather disappointingly in a fight for Top 4 and began the day sitting in that coveted 4th position.
By the end of the night West Ham had continued their fine form and leapfrogged United in the Champions League places.
So, let's digest just how that happened and look at the ups and downs of the Burnley away draw.
DOWN – CAPTAIN SINKS THE SHIP AGAIN
Harry Maguire is one of the most criticised players at the club and sometimes it is unfair but his performance against Burnley will rightfully have criticism thrown at it.
When Raphael Varane headed United in front, Maguire was the one who, controversially or not, disallowed the goal as he was blocking the Clarets' defender keeping the Frenchman onside.
Then for the Jay Rodriguez equaliser, he is easily turned inside out by the 6ft 4 giant Wout Weghorst which allowed Burnley to get forward and put the ball in the net.
Aside from those two glaring errors, his captaincy abilities were yet again lacklustre and his defending in general was shaky.
Harry Maguire seems to be a huge problem that we can't seem to fix.
DOWN – SCOTT NOT HOT
Scott Mctominay didn't have a bad game. It was an average performance. That's the issue.
The Scottish international keeps putting in average performances when as a lone CDM is a gateway for the opposition to get into the game.
The rare occasion Burnley did attack, Scott could well of prevented it but was easily bypassed in midfield which is becoming a repeating situation at the club.
Another game and another cry to sign a central defensive midfielder player.
DOWN – BRUNO STANDARDS ARE LOWERING
Bruno Fernandes has been the club's best signing since Sir Alex Ferguson hung up his managerial hat however you wouldn't tell that from his recent displays.
Burnley was just another example of a classic Bruno Fernandes game where he was getting increasingly frustrated as the minutes ticked by and was either passing to the invisible man or shooting from ridiculous angles and distances.
When we are trying to get a foothold in the game and gain control, it doesn't help that Bruno loses the ball more times than not.
Hopefully Bruno can calm it down and rediscover that magical form we all grew to love.
DOWN – WHAT HAS HAPPENED TO MARCUS?
Speaking of players needing to find their form again, Marcus Rashford is probably the biggest case of this.
There is no doubting the player has ability and there is no doubting he is a Manchester United player on and off the pitch however I believe this is the worst we have seen from him in a red shirt.
He is continually running into blind allies and getting dispossessed which again is not good for a team with a manager that preaches control.
Whether it is the recurring injuries or attitude I couldn't tell you but something is definitely up with Marcus Rashford and his performances are suffering as a result as are the team's.
DOWN – WASTE FC
Manchester United have had a total of 70 shots in their last 3 fixtures in all competitions and have scored 3 goals. Read that back.
That stat perfectly encapsulates a major problem the club is facing and that is goalscoring.
This stat may be slightly exaggerated because of the amount of wasted shots from stupid distances but it is still a worry especially when you home two of the greatest goal scorers of the last decade.
Who knew that with all the attacking talent of show at the club, goalscoring would be a big issue?
Ralf needs to get these boys firing those balls back into nets.
UP – A WELCOME BACK GOAL FOR POGBA
With all the smoke and mirror that Paul Pogba brings to Man United it is easy to forget that he is actually a highly talented footballer.
His passing range is off the charts and he can strike a ball pretty well and that is how his goal came about.
A lovely pass across goal from Luke Shaw gave Pogba what appeared to be an easy chance but it was still a difficult goal to finished off and Paul did it with ease.
Despite the rollercoaster his agent has put us on over the past few years, it will be sad not seeing Pogba in a United shirt post the summer.
UP – SANCHO BEGINS TO FIND FORM
If there are any consistent positives aside from David De Gea recently then it is Jadon Sancho.
It seems as though the winger is starting to find his bearing in the Premier League after a slow start.
He was the brightest spark in a torrid Man United attack and anything that was going to happen was going to happen through Jadon and while that is a bad thing for the club, it's a positive sign for Sancho that he is finding form.
What did you make of the result? Is Top 4 gone now? Let your thoughts be known in the comments section below.