1 Up and 7 Downs From Manchester United 1-1 Leicester City
Griffochaz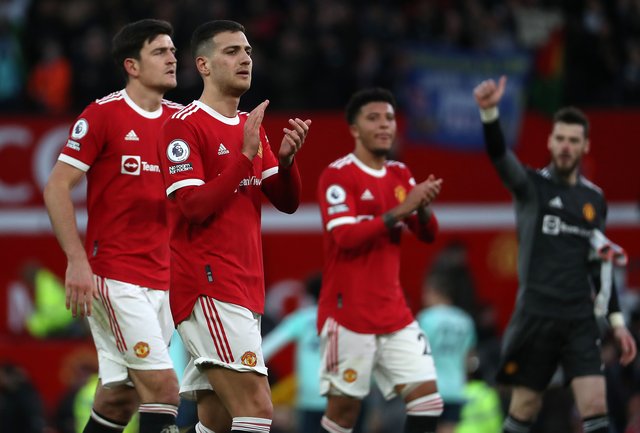 Week on week, we feel that the battle for Top 4 is over but this surely is the end.
Manchester United hosted an inconsistent Leicester City side looking to avenge their 4-1 defeat to The Foxes in the reverse fixture.
Fresh off of a two and a half week break, both sides started pedestrian and there were limited chances in a first 45 filled with nothing of note.
Leicester were first to bulge the net as former Man City striker Kelechi Iheanacho struck the ball home past David De Gea.
Fred then hammered home a saved Bruno Fernandes shot to equalise shortly after all before a disallowed James Maddison strike.
The game ended 1-1 as both sides treated it like a testimonial as Leicester continue to battle in the middle of the table while Man United are dealt another blow in the hunt for Champions League football, a lasting blow potentially.
Let's digest this very slow game and look at the ups and downs of the disappointing 1-1 draw.
DOWN – A RARE WEAK PERFORMANCE FROM DAVID DE GEA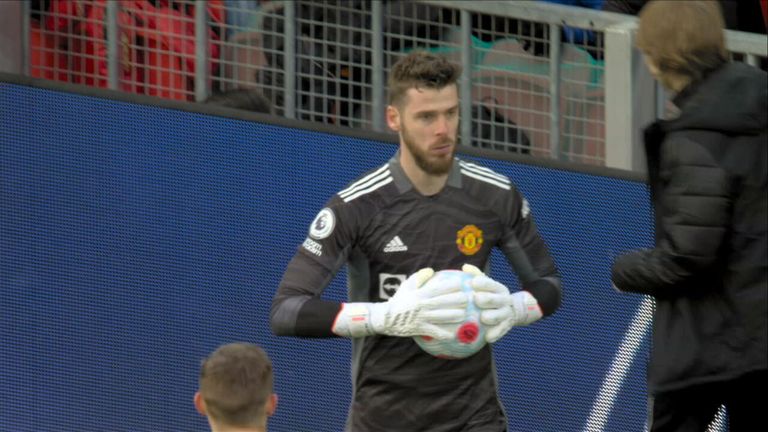 Hear me out of this one.
Yes, Dave made a stunning save to deny Wesley Fofana but I look at both times he was beaten, yes one was disallowed, and I feel he could have done better.
He did get a hand to Iheanacho's strike but it wasn't the most in the corner shot and those saves are usually De Gea's bread and butter and then despite the second goal being disallowed, he should never be beaten at his near post like he was.
His distribution has always warranted question marks and that is an area of his game he needs to improve upon but in my opinion this was one of Dave's lesser games despite his stellar form this season.
Let's hope it's a one off.
DOWN – HIT AND HOPE SPECIAL FROM MCTOMINAY
Scott Mctominay is a very difficult player to gather an opinion on because some games he shows what he can do and other games, like this one, he demonstrates very little technical ability.
Mctominay, who can't get in his national side's midfield, clearly wasn't a fan of the ball in this match and smashed it away everytime he had hold of it.
Off the ball, he was easily bypassed and contributed to yet another midfield battle loss this season.
Many managers and footballing brains have sang the praises of Scott Mctominay but there is no doubting his consistency being a big issue for the club.
DOWN – SANCHO STALLS
In a season of very little excitement, Jadon Sancho upturn in form since the departure of Ole Gunnar Solskjaer has been a welcomed sight.
He has been one of the only beating hearts of this team and has made stuff happen a lot for the attacking line.
However, this performance was reminiscent of his Solskjaer days.
He couldn't get hold of the ball enough and made too many mistakes which isn't what we have become acustom to from the English winger.
There were also a couple of instances where Sancho misplaced a pass that gave Leicester an opportunity to attack.
Jadon is one of the few players that has a future at the club but less displays like this are needed from the talented attacker.
DOWN – HAS POGBA CHECKED OUT?
A small entry because enough has been written about Paul Pogba and his rollercoaster form but Leicester was a case of Paul not performing to his high standards.
He just didn't want it and when Pogba doesn't want it, it becomes a problem for the team.
The Frenchman looks like he has checked out and is quickly awaiting his departure from Manchester United.
DOWN – RHYTHM'S NOT A DANCER
The emergence of Anthony Elanga has been the brightest light for Man United this season and he is young so slandering him is not what we should be doing but this game acted like a reality check for the Swede.
He had a few good moments but a couple of poor decisions, like tackling Marcus Rashford when he was through on goal, made this a dire display from Elanga.
DOWN – RASHFORD'S FORM GETS WORSE
Marcus Rashford has all the tools to become a major threat from the Manchester United bench but he didn't show any evidence of that in a game where he really needed to.
He was very involved when he entered the pitch and while it wasn't his worst game, he struggled to make an impact.
We all know he is a talented footballer but time is running out for Marcus to save his Manchester United career.
DOWN – TOP 4 GONE
Over the weeks, there has been questions over whether Man United can claw Top 4 back but this draw could very well be the final nail in the coffin.
The worst part about all of this is the players don't seem to care. They were all smiles after the game and for the 90 minutes were playing like it was a charity match.
In a season were a title race had to be on the cards, Man United enter April fighting for Europa League football.
One of the worst seasons in the club's history.
UP – FRED OFFERS SOMETHING
Finding a single up was hard as there were a lot of downs and even more middling performances but the only saving grace from this game was Fred.
This isn't just because he scored but I felt he had the best game out of any United player and was actually looking like he wanted it, which is where are standards of players is at the moment.
Is Fred a title winning midfielder? No. But he can offer something as shown against Leicester.
Scraping the barrel has found this article a single up.
What did you make of this result? Is Top 4 gone? Let us know your thoughts down below.